Adding The Benefits of Behavioural Science Into Your Organisation
This blog refers to information inside the course materials of the IOSH Approved Behavioural Science for Leadership in Safety course. For more information view the course page.
July 2023
*this blog incorporates information from inside the IOSH Approved Behavioural Science for Leadership in Safety course*
Have you ever wondered why employees act or perform in specific ways? Can we positively influence worker behaviour to be safer and more productive?
These are the questions the IOSH Approved Behavioural Science for Leadership in Safety course answers.
The course looks to unravel the mysteries behind why we behave in specific ways at work and how they can influence workplace health and safety rather than explicitly looking into health and safety.
Before we take a deep dive into the course, let's begin by taking a look at behavioural leadership and why it is so vitally important to firstly understand, and secondly, utilise to your benefit.
Behavioural Leadership
The IOSH Approved Behavioural Science for Leadership course argues that effective workplace health and safety depends on how leaders behave in certain situations. Let's contextualise this with an example;
Someone reports a considerable water spillage in a commonly used walking area in my workplace. However, my manager is very busy and doesn't really take note of what the risk reporter is saying. He says he'll sort it. However, hours later, a colleague slips and badly damages her ankle and leg. The manager did not sort it out and the colleague who slipped required hospital care.
How behavioural science assesses the situation:
First, after being confronted with a risk, the manager did not act to remedy the hazard. Despite having a lot on his plate then, the manager took a passive approach to learning about the risk, forgetting it existed. Furthermore, the manager could have asked the colleague to act on minimising the hazard. Failure to do either has left a colleague in the hospital.
However, the ability to make essential decisions relies on more than just the willingness to make one.
Effective behavioural safety leadership involves more than effective decision-making - it involves the skills to reach the right decision.
Questions every leader should be asking when in a difficult situation:
Do I have enough information to make a competent decision?

Is it clear what the current situation is?

Could conflict become a reality within the organisation on how best to deal with the problem?

Are there time constraints associated with solving the problem?
Effective safety leaders must also be willing to vary their leadership style to fit the situation. In fact, this is critical in accepting that behavioural leadership depends on situational adaptability. This is what we call transformational leadership.
Let's explore the different methods of leadership.
Forms of leadership
The aforementioned transformational leadership contrasts with the more widespread transactional leadership.
Transactional leaders offer gifts, incentives, or promises to motivate their subordinates, aside from their salary. In this instance, the position of leader comes at a literal price.
When it comes to transformational leadership, leaders utilise their charisma to motivate their subordinates beyond their usual workloads. According to Furnham (2002), this is possible by;
Raising employee awareness about specific key outcomes.

Making employees think team or organisational goals should be placed above their own.

Having employees adjust their need levels so that they have a stronger drive for responsibility, challenge and personal growth.
We will not point out which leadership style is best because there is no correct answer. Each organisation has requirements and intricacies that might benefit different leadership styles. Going further, the structure of an organisation can dictate which leadership is best suited to that organisation.
However, the IOSH Approved Behavioural Science for Leadership in Safety course primarily investigates how to amplify and maximise the benefits of transformational leadership - specifically looking into how particular behaviours can positively influence the workplace.
Safety Leadership
However, taking a broader look into safety in your organisation is highly recommended.
Organisations require safety leadership from the highest level to have an effective health and safety system.
On a human-to-human level, the first opportunity to influence others is through appearance and behaviours. One of the most rewarding aspects of safety management is realising how one's attitude, mentality and appearance can hold great sway over others.
This is why organisational health and safety starts at the top.
It is vital that those who run organisations possess a proactive and progressive attitude towards health and safety. Next is the need to voice this attitude to everyone in the organisation.
Employees need to be won over. After decades of viewing health and safety as a compliance box rather than a workplace culture, employees have been trained to gaze upon health and safety as a tedious mandatory exercise.
The key is for organisations to establish a positive workplace health and safety culture and not just expect employees to create it for them.
This starts with safety leadership.
When we say safety leadership, the bare minimum is practising what you preach. Employees want to see the director of their organisation partake in environmental pledges and not just have them handed down to abide by.
Effective safety leadership requires a leader who doesn't invoke hierarchy. Safety leaders begin their relationships with their colleagues by insisting on equality in the workplace. By marking an early interaction with the desire to be viewed as a peer, the safety leader creates a less bureaucratic approach to communication. Employees, therefore, should feel more open and invited to discuss issues in the workplace.
As organisations grow in size and numbers, leaders become more directive and less participative as the daily operations become more bureaucratic. The key is embedding a culture that reminds staff that those at the top are held to the same safety standards as everyone else. An 'invisible hierarchy', as it is otherwise known, is not designed to trick employees into thinking everyone is falsely the same; instead, it establishes commonality through the organisation that everyone adheres to and follows - a code of sorts.
The point here is to create an environment where - despite hierarchy and chain of command - employees feel on the same footing as their superiors. Behaviours have a much bigger role than we could ever comprehend in creating such an atmosphere. Communication is the single most important facet of any successful health and safety system. It is incredibly important to not restrict the inclination staff might have to speak to their superiors, therefore we strongly encourage methods to build commonality and comfort within working relationships.
But how else can we enhance workplace safety beyond behaviour enhancement?
This is where the IOSH Approved Behavioural Science for Leadership in Safety course comes in.
---
The blog has looked into the specific behaviours and leadership styles analysed in the IOSH Approved Behavioural Science for Leadership in Safety course, but what else is there to know?
What is the IOSH Approved Behavioural Science for Leadership in Safety course?
The IOSH Approved Behavioural Science for Leadership in Safety is a one-day course providing a comprehensive overview of the whys behind our behaviours in the workplace. The course intends to give learners and staff of any organisation, in any industry, the platform to investigate their behaviours in the workplace and enhance cultures, operations and productivity as a result.
The course covers new ground, often overlooked in traditional health, safety and environmental training courses.
Module 1: Safety Leadership
Module 2: Avoiding Failure or Creating Excellence
Module 3: Key Drivers of Behaviour
Module 4: Behavioural Science Relating to Safety Performance
Module 5: ABC Analysis
Module 6: Goal Setting
The course has no entry requirements ensuring as many people are eligible for the course and to enhance their organisational behavioural impacts.
It is available in the Online learning platform allowing for complete learner control, who can decide when and where to study.
The IOSH Approved Behavioural Science for Leadership in Safety course was initially developed by the leading performance psychologist Darren Sutton. He is the only safety professional in the world who holds an MSc in performance psychology. Darren is passionate about helping people and their organisations to become the very best that they can be and has held leadership roles in some of the most challenging environments in the world.
References
Furnham, A (2002) The Psychology of Behaviour at Work: The individual in the organisation. Taylor & Francis Group. London.
Related Courses @Model.Properties.HeaderType>
For the latest information on health, safety and environmental training trends, expert insights and exclusive offers sign up to the Astutis Newsletter!
Subscribe to our newsletter
Sign up for our newsletter.
Case Studies
Real Life Stories
Find out how learners look back on their training with Astutis. Our case studies give our learners, both individual and corporate, a platform to share their Astutis experience. Discover how training with Astutis has helped past learners and delegates make the world a safer place, one course at a time.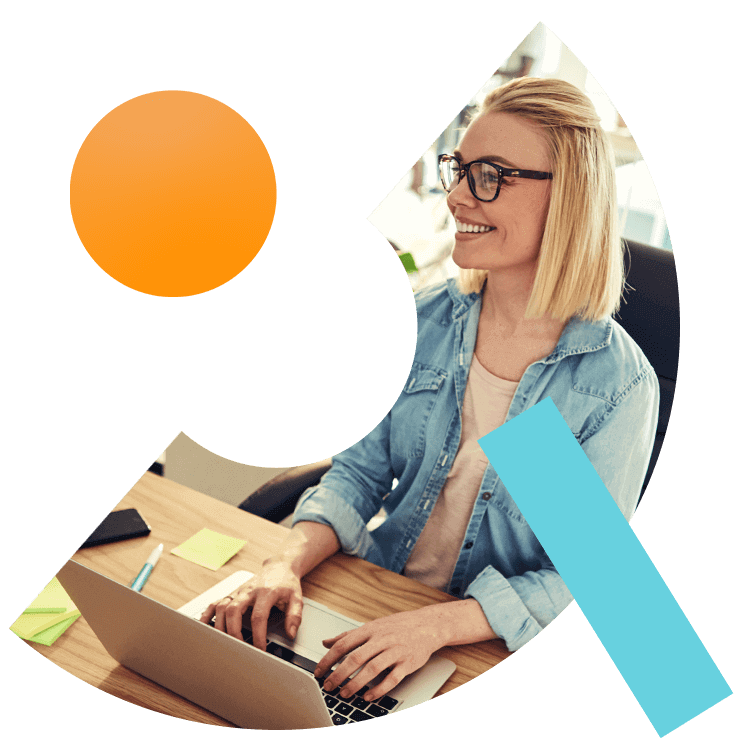 What People Say
Hear What Our Learners Have To Say
We're always there for our customers. 98% of our learners rated their overall experience as good or outstanding. We will always pride ourselves on our customer service. But don't take our word for it, here is what our customers have to say
"The "Managing Safely" course typically covers various topics such as risk assessment, hazard identification, accident investigation, legal responsibilities, and implementing control measures. It aims to enhance my understanding of health and safety management systems and empower me to create a safer working environment. By completing the course last week , I gained valuable insights into best practices for managing safety in the workplace, which can benefit both me and my organization."

14.09.2023

"Perfect training: The "Managing Safely" course with Astutis seems to have provided me with valuable knowledge and skills for improving health and safety management in the workplace."

14.09.2023

"Tutor new subject well and help in any way he could so we understand the different sections"

Tracey

17.08.2023

"Interesting and informative"

Tracey

17.08.2023

"There was no need to use the customer service as the course instructions were clear"

14.08.2023

"It was a good course, as I had not completed an exam for such a long time I found this challenging, it would have been helpful that there was more focus on how to structure the answers"

14.08.2023

"The course was good overall. Online classes can be difficult and I much prefer the classroom experience but due to circumstances and availability online was the option chosen. FSC1 was very good with lots of interaction. But no forward planning or discussion was given to FSC2. Because of a lot of experience in the fire industry and risk assessments I carried on without giving the question enough scrutiny which meant a refer and a costly resit. 5 minutes of discussion and forward planning for FSC2 would have avoided that. All that said I'm aware I took it too lightly."

Peter

10.08.2023

"A good online course, with good interaction. Be positive and be part of it. Some people sit quietly by that wouldn't happen in a classroom. Ask questions and understand, everything is there for you."

Peter

10.08.2023

"Great learning experience! Astutis was there every step of the way!"

Michelle

18.07.2023

"Actually purchased through my company - they selected a great partner"

Michelle

18.07.2023