How to Forge a Career in Sustainability
June 2022
SUMMARY:
1. Businesses are beginning to recruit roles that monitor and improve their performance related to sustainability. These roles offer a brand new path of employment for those dedicated to combating climate change on any level.
2. These roles will be joined by many more as time goes on and the perks of the roles are tremendous. The roles are only in their infancy, however, salaries are extremely competitive and are expected to grow as more and more businesses take these roles on.
3. These roles (at this point in time) are not heavily reliant on candidates with years and years of experience in sustainable practice. Some of these roles are dependent on effective communication and/or leadership skills. Therefore its imperative potential candidates are not deterred by lacking experience in environmental sustainability.
There can be no doubt. Sustainability is one of the trendiest topics there is right now. Everyone wants to contribute, and every business wants to be seen to promote it. But what about your career? What if you've devoted your time and energy to make yourself the ultimate brainiac in all things sustainability?
If you desire a career in sustainability, you want your job to positively contribute to the health and longevity of Planet Earth. One might even go as far as to say you would be a servant of the Earth.
But how do we get there? The awareness of sustainability has recently skyrocketed. Has the pathway to becoming a devoted servant to the planet changed or even hardened? This blog intends to find out. This guide will analyse the different job roles anyone interested in sustainability could achieve. It will investigate the duties, work-life and salary the jobs would entail. It will also question what experience or training these roles require, giving you the perfect toolkit needed to play your part in the environmental industry.
Sustainability Consultant
The role of a Sustainability Consultant is a flexible role that can be a freelance role allowing for consultancy at multiple businesses simultaneously. The position requires the holder to work intimately with the company they are consulting in grading their environmental impact and how it can be improved.
A Sustainability Consultant must evaluate how businesses use materials, energy, water, air and land. They must grade how well a company utilises these resources whilst analysing any potential waste or pollution that could form as a result. The role also constitutes evaluation of how a building performs in terms of energy use - how much energy is used for power and temperature regulation and how this energy can be recycled.
This also means consulting on the impact on local communities and eco-systems and the environmental impact of suppliers. Most notably, the position of Sustainability Consultant requires the holder to assess a business' environmental compliance.
Starting salaries for graduate, junior and assistant sustainability consultants can range from £18,000 and £25,000. However, experienced sustainability consultants can earn between £25,000 and £40,000. Senior or principal sustainability consultants can earn £40,000 to £60,000.
Sustainability Communications Manager
Being a Sustainability Communications Manager requires skills that extend beyond just environmentally friendly practice; they need marketing skills also. Therefore, obviously, anyone with experience in the marketing sector will find it advantageous. The nature of the role requires the holder to have a tight grasp on what they are talking about. Conversely, knowing exactly how to relay a piece of information or communicate effectively is vitally important.
Because of the communicative nature of the job, experience in the environmental industry is desired but is not widely regarded as a necessity. More attention will be paid to the holder's ability to quickly adapt to a business - soaking up their sustainable impact - and promoting it effectively to the public.
The role requires strategic advisement for clients on sustainability reporting and broader communications projects. Furthermore, the job holder will need to be efficient at sustainability reporting, communications and campaigns, materiality assessments and sustainability benchmarking. The role also requires regular contributions to whitepapers and blogs that shape your business as an environmental leader. In short, the position requires sophisticated environmental public relations.
Depending on the job level, whether a managerial post or less, the salary range can vary. On average, a Sustainability Communications Manager can earn between £40,000-£55,000, which could snowball to around the £75,000 mark if the job escalates into a Principal Communications Coordinator role.
Head of Sustainability
Because the field of sustainability continues to gain traction and awareness, job titles could vary quite radically. You could come across jobs entitled 'Carbon and Environment Manager' or 'Sustainability Lead'. It's safe to group those titles with the 'Head of Sustainability' role based on their collective duties.
Talking of the duties of someone holding a Head of Sustainability role, be sure to do plenty of research and reading into those lucky enough to have such a role before you take the post. It's vitally important to remember that this role is new and is still becoming normalised worldwide.
If you are in the role of Head of Sustainability, it would be presumed that you hold a significant certificate or qualification in environmental management. We recommend starting with the IEMA Foundation Certificate in Environmental Management and then evolving onto the IEMA Certificate in Environmental Management.
The job will require you to manage all things relating to sustainability and green practice. Depending on whether you also have a specialised sustainability communications officer, you would be in charge of;
Social Media output showcasing why your business is an environmental leader.
Mapping and orchestrating new innovative ideas make your business more attuned to sustainable causes.
Attending critical events in the area that influence the authority of your business' brand and reputation.
Managing media relations.
The role will require the holder to possess a fair amount of experience finding environmentally friendly solutions. This usually forms from years in the role of Sustainability Consultant or Environmental Advisor. The average salary for a Sustainability Manager is approximately £45,000. However, the range is from £35,000 to £65,000. Ultimately, it is all dependent on the size of the company involved and how much they value the role.
As the corporate world begins to prioritise greener practices more, unique roles will become established. It may very well be that your current company doesn't have a specialised sustainability role, or just one. As things move forward, this is bound to change. Businesses worldwide are beginning to truly understand the value of having a sustainable influence in their company. Some examples showcase companies accused of greenwashing; these companies have faced a reckoning in the global media. Therefore, the impetus on getting it right is more important than ever before; This is the age of sustainability.
Final Takeaways:
Switching careers and transitioning into the sustainable industry is much more achievable than you might think. It takes a lot of research and some training along with it, however, the reward is a gratifying career in one of the most fruitful industries existing today.
There are a plethora of roles available. The ones noted in this blog - Sustainability Consultant, Sustainability Communications Manager, Head of Sustainability – can all be termed differently depending on the company. Sustainability roles will grow in necessity as more businesses begin to understand its importance to their company.
The benefits of these roles advance way beyond a secure future for you and your family. In one of these roles, you will be directly benefiting the health of our planet. At the end of each day, you will feel fulfilled by your positive influence. Furthermore, your influence will lead other people to follow down your path and act more positively towards Planet Earth.
Case Studies
Real Life Stories
Find out how learners look back on their training with Astutis. Our case studies give our learners, both individual and corporate, a platform to share their Astutis experience. Discover how training with Astutis has helped past learners and delegates make the world a safer place, one course at a time.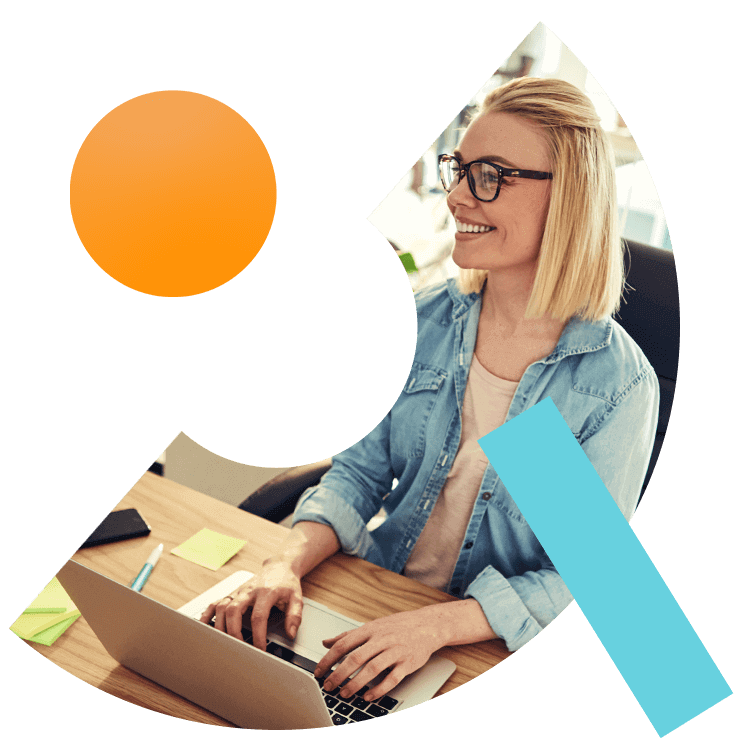 What People Say
Hear What Our Learners Have To Say
We're always there for our customers. 98% of our learners rated their overall experience as good or outstanding. We will always pride ourselves on our customer service. But don't take our word for it, here is what our customers have to say
"The "Managing Safely" course typically covers various topics such as risk assessment, hazard identification, accident investigation, legal responsibilities, and implementing control measures. It aims to enhance my understanding of health and safety management systems and empower me to create a safer working environment. By completing the course last week , I gained valuable insights into best practices for managing safety in the workplace, which can benefit both me and my organization."

14.09.2023

"Perfect training: The "Managing Safely" course with Astutis seems to have provided me with valuable knowledge and skills for improving health and safety management in the workplace."

14.09.2023

"Tutor new subject well and help in any way he could so we understand the different sections"

Tracey

17.08.2023

"Interesting and informative"

Tracey

17.08.2023

"There was no need to use the customer service as the course instructions were clear"

14.08.2023

"It was a good course, as I had not completed an exam for such a long time I found this challenging, it would have been helpful that there was more focus on how to structure the answers"

14.08.2023

"The course was good overall. Online classes can be difficult and I much prefer the classroom experience but due to circumstances and availability online was the option chosen. FSC1 was very good with lots of interaction. But no forward planning or discussion was given to FSC2. Because of a lot of experience in the fire industry and risk assessments I carried on without giving the question enough scrutiny which meant a refer and a costly resit. 5 minutes of discussion and forward planning for FSC2 would have avoided that. All that said I'm aware I took it too lightly."

Peter

10.08.2023

"A good online course, with good interaction. Be positive and be part of it. Some people sit quietly by that wouldn't happen in a classroom. Ask questions and understand, everything is there for you."

Peter

10.08.2023

"Great learning experience! Astutis was there every step of the way!"

Michelle

18.07.2023

"Actually purchased through my company - they selected a great partner"

Michelle

18.07.2023