International Women's Day 2023 | Achieving Gender Equity
March 2023
International Women's Day has been celebrated on the world calendar for over one hundred years. The day has been viewed as a platform to celebrate the accomplishments of women in history, but to also review the treatment of women in society.
Recent incarnations of the day have been purposely themed to instigate careful considerations for how society can begin to bring about positive change. Last year the day was themed 'Gender equality for today for a sustainable tomorrow' - merging the fight for equality with the environmental crisis.
The theme for International Women's Day 2023 is #EmbraceEquity - the notion that we all must do more to ensure genuine equality is achievable.
The ongoing battle to eliminate systematic sexism and prejudice is hard fought. It poses uncomfortable questions about attitudes that we must answer.
To celebrate this year's event, we asked several highly-respected and appreciated women within Astutis these very questions to showcase their views and opinions surrounding International Women's Day 2023.
---
International Account Manager, Wendy Strooh is a prized member of the sales team.
Wendy considers herself lucky to have a consistent dialogue with hundreds of eager learners and organisations each week. This dialogue stems from her use of a rich list of contacts to promote the highest standards of health, safety and environmental training.
When we asked her about the office environment at Astutis, she commented, "[Astutis'] understanding around family is high and is a really great way to feel safe, in the fact that I am a mother and all the responsibilities that come with that".
But Wendy will be the first person to tell you her job requires much more than just office work.
Wendy is responsible for sustaining and enriching relationships with organisations enrolled on our training programmes. Simply put, she is Astutis personified.
When we approached Wendy for an interview for this blog, we were delighted she was more than willing to go on record.
"It was hard to prep for this", Wendy began.
"I had to revise some responses as I have a lot to say. I am very passionate about this topic".
We began by asking Wendy about her thoughts on International Women's Day and what it means to her personally.
"My opinion about International Women's Day is that if we can remember why we have it, then it's valid!" Wendy responded.
"However, if we just see it as a time to make things pink and pretty and say well done for being a woman, then I am not on board. International women's day is a time to reflect on what women have done to promote and receive not just equality but equity".
#EmbraceEquity is the theme of International Women's Day 2023. It ponders whether our approach to combatting sexism has been detrimental.
For Wendy, the idea of equity in gender politics has the potential to hold some merit.
"Equality means everyone or a group of people is given the same resources or opportunities. Equity recognises that everyone has different circumstances and allocates the resources and opportunities needed to reach an equal outcome."
In preparing for this blog, we also interviewed Astutis' Digital Marketing Manager, Eleonora Damatopoulou.
Eleonora has been with Astutis for over two years, amplifying our connection with our learners whilst ensuring the utmost accessibility remains consistent, so organisations can find and harness life-changing health, safety and environmental training courses.
For Eleonora, today marks a special day on her calendar.
"International Women's Day is a fantastic event designed to celebrate the success of women's achievements and raise awareness for women's equality."
Eleonora believes the day can "draw attention to today's challenges and promotes the creation of safe places and spaces that support women".
Asked about her own experience in the workplace, Eleonora commented;
"Astutis has supported me in growing and becoming the professional I am today by embracing my individual needs. Through impartiality from the moment of my initial interview and by creating a fair and supportive working environment with the same rights and opportunities as the rest of the company. This has shaped my career in the Marketing department at Astutis.

Astutis has been the best employer so far in my career. By embracing equity, I was provided with the right opportunities that helped me be successful and thrive in the role. I was also lucky enough to work next to a team of strong female leaders and a board of directors that recognised and empowered women in the workplace, and for that, I will be eternally grateful."
Eleonora's passion for her job and the wider Astutis family are also reflected in the broader issues that International Womens Day invoke.
"The latest World Economic Forum's Global Gender Gap Report mentions that it will require another 132 years to minimise and close the divide between gender pay."
Eleonora suggests, "this issue is only part of the battle we need to address."
"Collective activism is required to ensure progress towards a safer and more inclusive world. Everyone is responsible for challenging and initiating conversations surrounding gender equality and sexism."
"By raising awareness, more people can participate and join the movement toward fairness and inclusivity."
Eleonora, and Wendy, highlight a similar issue - the requirement of International Women's Day to actually mean something. To ignite a tangible difference in the lives of women across the globe. To not just be a symbol for change, but to bookmark when change occurs.
---
Astutis are unquivering in our demand for equal opportunity for everybody, not matter the circumstance. We take enormous pride in our cosmopolitan workforce that we grow and enrich, every year. And with that pride also comes a zero tolerance policy to any form of hate or discrimination. There are no excuses for any form of prejudice anywhere, not just in the workplace.
So we ask you, as you read this, to question how you or your organisation can make a tangible difference in the lives of the women around you.
It is now time to #EmbraceEquity. The time for talking is over.
Change is long overdue.
Case Studies
Real Life Stories
Find out how learners look back on their training with Astutis. Our case studies give our learners, both individual and corporate, a platform to share their Astutis experience. Discover how training with Astutis has helped past learners and delegates make the world a safer place, one course at a time.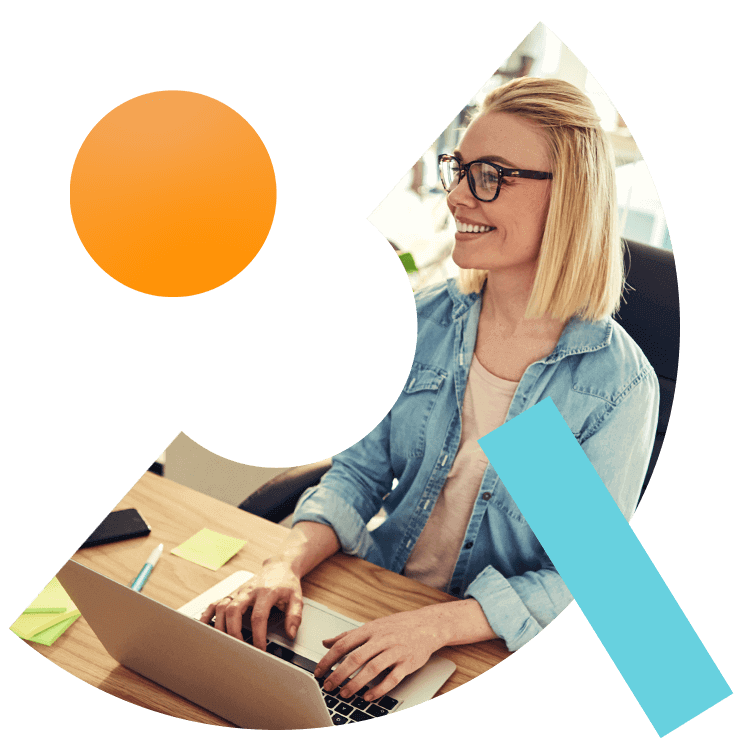 What People Say
Hear What Our Learners Have To Say
We're always there for our customers. 98% of our learners rated their overall experience as good or outstanding. We will always pride ourselves on our customer service. But don't take our word for it, here is what our customers have to say
"The "Managing Safely" course typically covers various topics such as risk assessment, hazard identification, accident investigation, legal responsibilities, and implementing control measures. It aims to enhance my understanding of health and safety management systems and empower me to create a safer working environment. By completing the course last week , I gained valuable insights into best practices for managing safety in the workplace, which can benefit both me and my organization."

14.09.2023

"Perfect training: The "Managing Safely" course with Astutis seems to have provided me with valuable knowledge and skills for improving health and safety management in the workplace."

14.09.2023

"Tutor new subject well and help in any way he could so we understand the different sections"

Tracey

17.08.2023

"Interesting and informative"

Tracey

17.08.2023

"There was no need to use the customer service as the course instructions were clear"

14.08.2023

"It was a good course, as I had not completed an exam for such a long time I found this challenging, it would have been helpful that there was more focus on how to structure the answers"

14.08.2023

"The course was good overall. Online classes can be difficult and I much prefer the classroom experience but due to circumstances and availability online was the option chosen. FSC1 was very good with lots of interaction. But no forward planning or discussion was given to FSC2. Because of a lot of experience in the fire industry and risk assessments I carried on without giving the question enough scrutiny which meant a refer and a costly resit. 5 minutes of discussion and forward planning for FSC2 would have avoided that. All that said I'm aware I took it too lightly."

Peter

10.08.2023

"A good online course, with good interaction. Be positive and be part of it. Some people sit quietly by that wouldn't happen in a classroom. Ask questions and understand, everything is there for you."

Peter

10.08.2023

"Great learning experience! Astutis was there every step of the way!"

Michelle

18.07.2023

"Actually purchased through my company - they selected a great partner"

Michelle

18.07.2023