Astutis Awarded Sustainability Eco-Labels
August 2023
Astutis is delighted to have been awarded two eco-labels from ethy, which specialises in verified sustainability achievements.
The eco-labels are;
Eco-label: Industry Champion

Eco-label: Empowered Employees
Let's discuss the two awards and what they mean!
Eco-label: Industry Champion
Criteria
The brand engages with the industry to improve it and deliver social and/or environmental value through initiatives or projects. This can include actions such as: sharing best practices openly and freely with others in the same industry, lobbying for new policies or laws, and working to achieve wide-scale structural changes. Industry champions support the 2030 Sustainable Development Agenda through capacity-building.

Projects must be irrespective of commercial gain and/or go beyond the typical activities or donations relating to the products or services they sell. Activities such as planting trees to offset produced emissions or donating to a charity are not applicable.

The initiative should either have a measurable medium- to long-term impact or be ongoing with set goals.

'Industry' could be national, regional or local, depending on the organisation's positioning and definition of the industry within their sustainability strategy.
Astutis is actively involved in the Diverse and Sustainability Initiative (DSI), which improves our industry and goes beyond our typical products, services and activities for direct commercial gains. Astutis are Industry Champions, supporting the 2030 Sustainable Development Agenda through Capacity Development. Capacity-building activities are aimed at strengthening and maintaining the capabilities of states and societies to design and implement strategies that minimise the negative impacts of current social, economic, and environmental crises and emerging challenges.
The award recognises our continuing work to reduce our organisational environmental impact by introducing effective initiatives into the business to make a noticeable difference. These initiatives have helped to entirely wipe out single-use plastics and dramatically reduce the amount of paper used. We also organise and participate in regular litter-picking events to ensure our local area remains tidy and safe.
Eco-label: Empowered Employees
Criteria
Support employees to choose active and low-carbon travel.

Flexible work from home options for employees.

Implement and promotes a plant-based, healthy food policy.

Review estate landscapes to improve spaces for employees and clients.

Employees are trained about climate action and environmental policies.

Employees are empowered to reduce carbon and resource use.

Climate responsibility is written into employee job descriptions.

Employees are encouraged to bring ideas about sustainability to management.

Offers a cycle to work scheme for employees
In receiving the Empowered Employees eco-label, Astutis is recognised for taking progressive action to empower its employees to be happier, healthier, and live more sustainably. Astutis has implemented policies to enable employees to live and work more sustainably. These policies include:
Home working and flexible working policy

Cycle to Work Scheme

The creation of two internal environmental champions who push the organisation to adopt more stringent environmental schemes.

Book club

Weekly litter-picking initiatives
They symbolise our desire to practice what we preach and evidence our efforts to be the definitive sustainable health and safety training provider.
Upon receiving the award, Ruth Williams, Astutis' Head of Marketing commented;
"We are delighted our continued efforts for environmental positivity have been recognised and view this accomplishment, only, as added impetus to achieve a higher standard of sustainable working and a lower carbon footprint for future generations!"
For the latest health, safety and environmental industry trends, expert analysis and exclusive offers be sure to subscribe to the Astutis Newsletter!
Subscribe to our newsletter
Sign up for our newsletter.
Case Studies
Real Life Stories
Find out how learners look back on their training with Astutis. Our case studies give our learners, both individual and corporate, a platform to share their Astutis experience. Discover how training with Astutis has helped past learners and delegates make the world a safer place, one course at a time.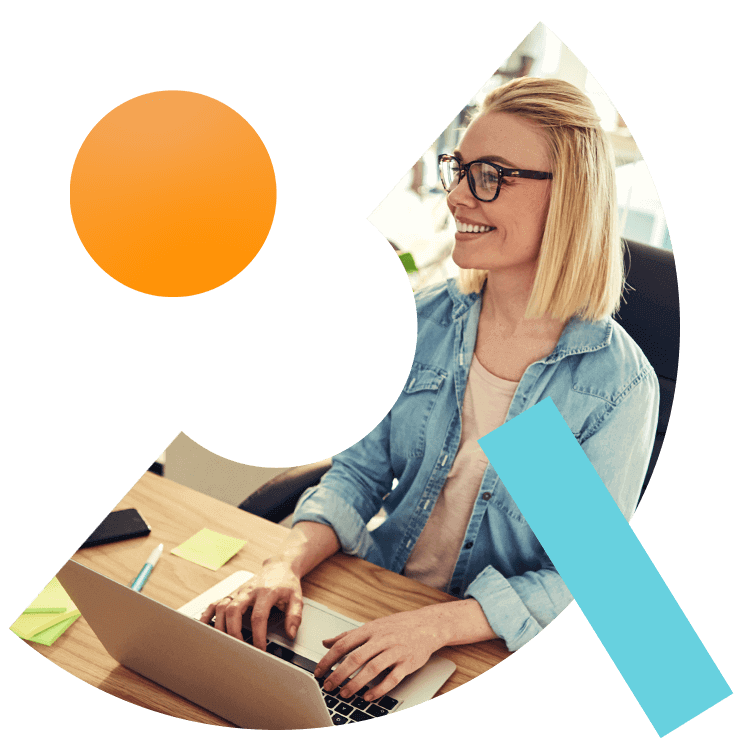 What People Say
Hear What Our Learners Have To Say
We're always there for our customers. 98% of our learners rated their overall experience as good or outstanding. We will always pride ourselves on our customer service. But don't take our word for it, here is what our customers have to say
"The "Managing Safely" course typically covers various topics such as risk assessment, hazard identification, accident investigation, legal responsibilities, and implementing control measures. It aims to enhance my understanding of health and safety management systems and empower me to create a safer working environment. By completing the course last week , I gained valuable insights into best practices for managing safety in the workplace, which can benefit both me and my organization."

14.09.2023

"Perfect training: The "Managing Safely" course with Astutis seems to have provided me with valuable knowledge and skills for improving health and safety management in the workplace."

14.09.2023

"Tutor new subject well and help in any way he could so we understand the different sections"

Tracey

17.08.2023

"Interesting and informative"

Tracey

17.08.2023

"There was no need to use the customer service as the course instructions were clear"

14.08.2023

"It was a good course, as I had not completed an exam for such a long time I found this challenging, it would have been helpful that there was more focus on how to structure the answers"

14.08.2023

"The course was good overall. Online classes can be difficult and I much prefer the classroom experience but due to circumstances and availability online was the option chosen. FSC1 was very good with lots of interaction. But no forward planning or discussion was given to FSC2. Because of a lot of experience in the fire industry and risk assessments I carried on without giving the question enough scrutiny which meant a refer and a costly resit. 5 minutes of discussion and forward planning for FSC2 would have avoided that. All that said I'm aware I took it too lightly."

Peter

10.08.2023

"A good online course, with good interaction. Be positive and be part of it. Some people sit quietly by that wouldn't happen in a classroom. Ask questions and understand, everything is there for you."

Peter

10.08.2023

"Great learning experience! Astutis was there every step of the way!"

Michelle

18.07.2023

"Actually purchased through my company - they selected a great partner"

Michelle

18.07.2023