Astutis Launch Inaugural Learner Report
August 2023
Astutis are delighted to announce the release of our new annual Astutis Learner Report.
In recent months, we have surveyed over 400 Astutis learners on a range of courses, either currently or complete in their studies.
The report is designed to amplify the voice of our learners, highlight their requirements and to better understand what works for them.
Understanding what works for our learners helps us shape our courses to maximise their success.
The Astutis Learner Report 2023-2024 also investigates the quality of health, safety and environmental training - and its future.
The headline results from the Astutis Learner Report 2023-2024:
66% of Astutis learners are Online, and 29% are Virtual Classroom learners. In all, 95% of Astutis learners are digital learners.
25% of organisations are transitioning towards Online and Virtual training. 7% of our respondents were still interested in the physical classroom.
57% claim Astutis learning materials were the most impressive feature of Online training, whilst 39% believe the flexibility of Online training merited the label of the most impressive feature.
Over 93% said their training helped them and their career.
72% of our respondents believe their course was well worth the price.
Over 60% of organisations will opt for digital training in the future.
To read or download a PDF version of the report, click the image below.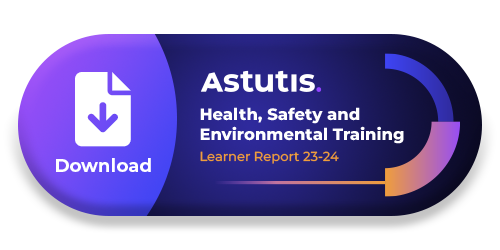 For the latest health, safety and environmental training industry trends, expert insights and exclusive offers sign up to the Astutis Newsletter!
Subscribe to our newsletter
Sign up for our newsletter.
Case Studies
Real Life Stories
Find out how learners look back on their training with Astutis. Our case studies give our learners, both individual and corporate, a platform to share their Astutis experience. Discover how training with Astutis has helped past learners and delegates make the world a safer place, one course at a time.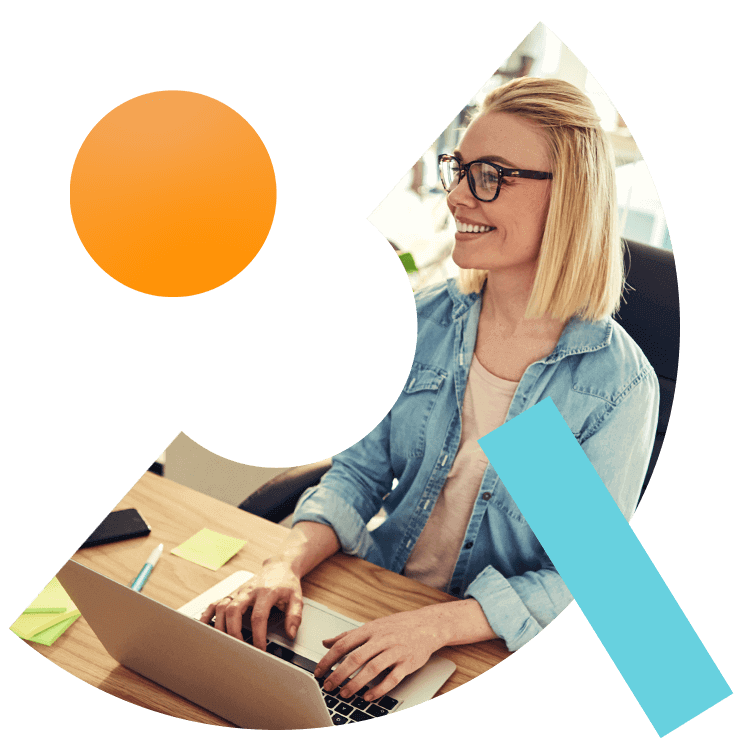 What People Say
Hear What Our Learners Have To Say
We're always there for our customers. 98% of our learners rated their overall experience as good or outstanding. We will always pride ourselves on our customer service. But don't take our word for it, here is what our customers have to say
"The "Managing Safely" course typically covers various topics such as risk assessment, hazard identification, accident investigation, legal responsibilities, and implementing control measures. It aims to enhance my understanding of health and safety management systems and empower me to create a safer working environment. By completing the course last week , I gained valuable insights into best practices for managing safety in the workplace, which can benefit both me and my organization."

14.09.2023

"Perfect training: The "Managing Safely" course with Astutis seems to have provided me with valuable knowledge and skills for improving health and safety management in the workplace."

14.09.2023

"Tutor new subject well and help in any way he could so we understand the different sections"

Tracey

17.08.2023

"Interesting and informative"

Tracey

17.08.2023

"There was no need to use the customer service as the course instructions were clear"

14.08.2023

"It was a good course, as I had not completed an exam for such a long time I found this challenging, it would have been helpful that there was more focus on how to structure the answers"

14.08.2023

"The course was good overall. Online classes can be difficult and I much prefer the classroom experience but due to circumstances and availability online was the option chosen. FSC1 was very good with lots of interaction. But no forward planning or discussion was given to FSC2. Because of a lot of experience in the fire industry and risk assessments I carried on without giving the question enough scrutiny which meant a refer and a costly resit. 5 minutes of discussion and forward planning for FSC2 would have avoided that. All that said I'm aware I took it too lightly."

Peter

10.08.2023

"A good online course, with good interaction. Be positive and be part of it. Some people sit quietly by that wouldn't happen in a classroom. Ask questions and understand, everything is there for you."

Peter

10.08.2023

"Great learning experience! Astutis was there every step of the way!"

Michelle

18.07.2023

"Actually purchased through my company - they selected a great partner"

Michelle

18.07.2023