Raising Awareness for Mental Health This World Well Being Week 2022
June 2022
World Well Being Week begins on 27 June and concludes on 01 July 2022.
The annually celebrated awareness week was established to help people find their inner peace. In today's era of technology and the post-truth world, it is becoming so vitally important to understand how we, as individuals, can find inner peace. World Well Being Week symbolises how society has come to terms with mental health and personal well-being.
This blog will analyse the importance of well-being and how businesses adapt to suit their employees' well-being and mental health. It will introduce ways to spend this World Well Being Week tending to your wellbeing and enhancing your mental health.
Why is Wellbeing so Important?
Fundamentally, well-being is crucial to our overall health and happiness. In most cases, if a person has a healthy sense of well-being, their ability to deal with or react to any situation they are presented with has a higher chance of success when compared to someone with a bad sense of well-being.
Therefore, if we take this further, we can assume that someone with a keen sense of well-being can overcome problems and achieve goals with better success than someone who does not.
Quite often, those who suffer from poor well-being and mental health, suffer from depression, which if left undiagnosed and untreated, could snowball into further serious mental health issues. It is vitally important to ensure your well-being is in a good place because if it is unattended, it could negatively impact your overall quality of life.
How Could you Improve Your Well-Being?
It is so important to ensure we strive for a strong sense of well-being. It can significantly influence our day-to-day lives and the decisions we make, which shape our impact and influence on those around us. The stronger we feel mentally, the better equipped we become in dealing with demanding situations.
Like with everything worthwhile, it might not be easy. However, if you put the effort in the following areas, your well-being can be influenced and significantly improved.
A. Incorporating a Healthy Diet
It should not be surprising that eating healthily can significantly improve your mental health and wellbeing.
Not only do the food nutrients work wonders for your body, helping it have the right amounts of energy, but it also helps you psychologically. When you consistently eat healthier foods, you know you are helping your body and mind perform at their peak.
After eating the right food, do not forget to get the right amount of sleep. An adult body needs about 6-7 hours every night to avoid emotional imbalance or irritability.
Remember you are what you eat, so choose wisely!
B. Quality of Your Relationships
Often, having unfulfilling relationships and friendships can lead to poor well-being.
If you are feeling alone, it is vitally important you openly communicate with the people close to you, that you are feeling down. Remember that your family and friends have your best interest at heart and will only try to help you.
Deep, meaningful interactions with the people closest to you will remind you that you are not alone and have a support network. It is important to remember that how you interact with these people could negatively influence your well-being.
If you do not have a strong inner circle you can confide in, or you prefer to keep your well-being concerns separate from them, you can always seek support from charities like MIND and the Samaritans (contact information included below) or reach out to your HR representative at work. Human Resources and Charities, offer judgment-free advice and are always happy to listen.
C. Your Goals and Aspirations Matter!
Life will always present difficulties, highs and lows. These are often related to the achievement of goals or the setbacks of trying to attain them.
Do not punish yourself if you have recently failed to reach a goal. Everyone has failures, which teach us more about ourselves than anything else. Take time to heal, but do not succumb to a defeatist mentality.
If you feel like the source of poor well-being may stem from not achieving a goal, try to take a step back. Put a plan in place to give yourself a better chance at success. Go back to your failure and face what went wrong. Dedicate time to that specific area and invest research and time into improving it.
Remember, it is not important how many times you get knocked down but how many times you got back up. If you have not previously considered incorporating goals into your life, this might be an exciting time to start!
D. Staying Optimistic
Everyone gets negative or unhelpful thoughts from time to time. It is natural.
The key is understanding that these thoughts and emotions are passing, and they do not define who you are. Quite often, we allow a temporary state of mind to affect our entire day.
Therefore, once you recognise a downward trajectory, it is important to set boundaries between your mind and any negative thoughts and feelings. Take notice and try to catch that negative thought in its tracks. Isolate it and try to identify a pattern. Identifying a pattern could potentially help you locate what triggers your negative thoughts in the first place.
Notify yourself that you do not need to feel the negativity that stems from it. If you cannot avoid it, you can temporarily embrace it until it improves. Do not let a brief negative moment affect your whole day.
If negativity always finds a way to peak its head and it affects your life, please seek out help from specialists.
It is crucial to remember that everyone is different and improving one's well-being cannot be simply segregated into (the above) areas. If you feel that you currently suffer from poor well-being, you must talk to someone. Charities can listen and advise, so you do not have to suffer alone.
MIND (UK)
Phone number: 0300 123 3393
Opening hours: 9 am – 6 pm GMT, Monday to Friday (excluding bank holidays)
Samaritans (UK)
Phone number: 116 123
Opening hours: 24 hours a day, 365 days a year
NHS has also created a useful 5 step guide to mental health and wellbeing, with practical steps that could help you improve your state of mind. Access the guide here.
Case Studies
Real Life Stories
Find out how learners look back on their training with Astutis. Our case studies give our learners, both individual and corporate, a platform to share their Astutis experience. Discover how training with Astutis has helped past learners and delegates make the world a safer place, one course at a time.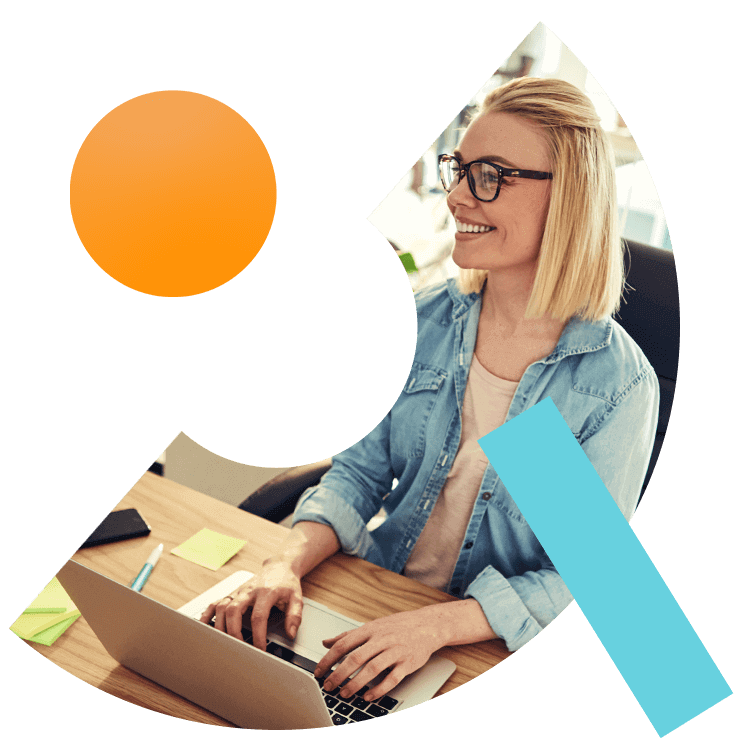 What People Say
Hear What Our Learners Have To Say
We're always there for our customers. 98% of our learners rated their overall experience as good or outstanding. We will always pride ourselves on our customer service. But don't take our word for it, here is what our customers have to say
"The "Managing Safely" course typically covers various topics such as risk assessment, hazard identification, accident investigation, legal responsibilities, and implementing control measures. It aims to enhance my understanding of health and safety management systems and empower me to create a safer working environment. By completing the course last week , I gained valuable insights into best practices for managing safety in the workplace, which can benefit both me and my organization."

14.09.2023

"Perfect training: The "Managing Safely" course with Astutis seems to have provided me with valuable knowledge and skills for improving health and safety management in the workplace."

14.09.2023

"Tutor new subject well and help in any way he could so we understand the different sections"

Tracey

17.08.2023

"Interesting and informative"

Tracey

17.08.2023

"There was no need to use the customer service as the course instructions were clear"

14.08.2023

"It was a good course, as I had not completed an exam for such a long time I found this challenging, it would have been helpful that there was more focus on how to structure the answers"

14.08.2023

"The course was good overall. Online classes can be difficult and I much prefer the classroom experience but due to circumstances and availability online was the option chosen. FSC1 was very good with lots of interaction. But no forward planning or discussion was given to FSC2. Because of a lot of experience in the fire industry and risk assessments I carried on without giving the question enough scrutiny which meant a refer and a costly resit. 5 minutes of discussion and forward planning for FSC2 would have avoided that. All that said I'm aware I took it too lightly."

Peter

10.08.2023

"A good online course, with good interaction. Be positive and be part of it. Some people sit quietly by that wouldn't happen in a classroom. Ask questions and understand, everything is there for you."

Peter

10.08.2023

"Great learning experience! Astutis was there every step of the way!"

Michelle

18.07.2023

"Actually purchased through my company - they selected a great partner"

Michelle

18.07.2023