Why Does My Organisation Need the IEMA Pathways to Net Zero Course?
Discover why the IEMA Pathways to Net Zero course is quickly becoming one of the most enrolled corporate health, safety and environmental training courses in the world.
February 2023
How can an organisation measure market trust? One simple answer could be to ensure they reflect the morals and values of the respective client base and the broader industry to the best of their ability.
The IEMA Pathways to Net Zero course has the potential to change the world. The course gives organisations a blueprint to neutralise their emissions and become net zero.
The course can empower workforces with the critical understanding required for organisations to take the next step in an environmentally aware world. It ensures businesses take the necessary steps to improve their environmental impact, including how to measure and report their greener practices. Interestingly, the course is a desired trust signal for consumers who are, more than ever, motivated in the marketplace by reputation.
As Planet Earth looks to spend a vast amount of energy on how to curb the climate crisis, corporate reputation is primarily defined by an organisation's interaction with the environment. This is where the IEMA Pathways to Net Zero course comes in. The course can mould positive customer attitudes by symbolising progressive environmental endeavours, expanding as the course methodology embeds into organisational operations.
This blog will analyse the potential impact of the IEMA Pathways to Net Zero on your business and how the accreditation can be an incredible reputational upside in the marketplace. It will look at the course and how its learning outcomes can enhance the daily operations of global businesses.
---
What is the IEMA Pathways to Net Zero Course?
As hinted above, the IEMA Pathways to Net Zero course is a leading environmental health and safety training course.
The course takes approximately two days or ten working hours to complete. Learners must pass a twenty-question multi-choice exam at the course's end to receive their certificate.
Meriting eight insightful units, the course offers a theoretical analysis of prevalent environmental issues such as;
Carbon Neutrality.

Net Zero Methodologies.

Greenhouse Gas accounting.

Developing a Decarbonisation Plan.

Net Zero Value across the Value Train.

Communicating Net Zero.
What can my organisation take out of the course?
The course holds several key learning outcomes that can significantly enhance organisational performance and operations linked to the environment. These include;
Develop a strategy and a pathway to achieving corporate net zero objectives.

Design a plan to reduce emissions and consider ways to become more energy efficient.

Consolidate messaging to support the business by communicating lower carbon goods and services.

Have organisational oversight and explain the risks and opportunities of net zero, including future business viability.

Understand the implications of reducing greenhouse emissions and how to collaborate with your supply chain on joint data collection, target setting and decarbonisation.
The course is engineered to accommodate the job requirements of supervisors and managers across all sectors. The IEMA Pathways to Net Zero course has no formal entry requirements, but it is implied learners occupy a practising role that helps to embed environmental knowledge faster.
For information about the course assessment please visit our Exam Hub.
How can my staff study the IEMA Pathways to Net Zero course?
Astutis offer a wide range of learning options that aim to fit the demands of any company.
At the time of publication, Astutis are the only training provider to offer the IEMA Pathways to Net Zero course online. The online format gifts learners ownership and control over their studies by allowing them to learn where and whenever they want. However, that does not mean learners get on with it entirely on their own. Staff will have unlimited access to our learning platform, home to a wealth of interactive and engaging content designed to assist learners on their training journey.
We also offer the course in the Virtual Classroom format, infusing the flexibility and control of online learning with the structure and theory of classroom learning. With the Virtual Classroom format, learners will have industry-leading tutor-led sessions focusing on proactive and collaborative learning. Virtual learners have unlimited access to our learning portal hosts all of our online format features.
Alternatively, organisations can contact us for a more unique, in-company training experience. Astutis will come to your premise and deliver the course to your preferred specifications and requirements with personalised course materials that fit your business. This can minimise potential disruptions to your daily operations, ensuring the course is taught within the specified time frame. All our in-company training has a predetermined exam timeframe, so staff can remain comfortable and have foresight during the entire course.
If you want a more specific understanding of our in-company training, call our office and have a chat with our account managers, who can detail the in-company training process. Meanwhile, if you want more information on the IEMA Pathways to Net Zero course, click the button below.
Case Studies
Real Life Stories
Find out how learners look back on their training with Astutis. Our case studies give our learners, both individual and corporate, a platform to share their Astutis experience. Discover how training with Astutis has helped past learners and delegates make the world a safer place, one course at a time.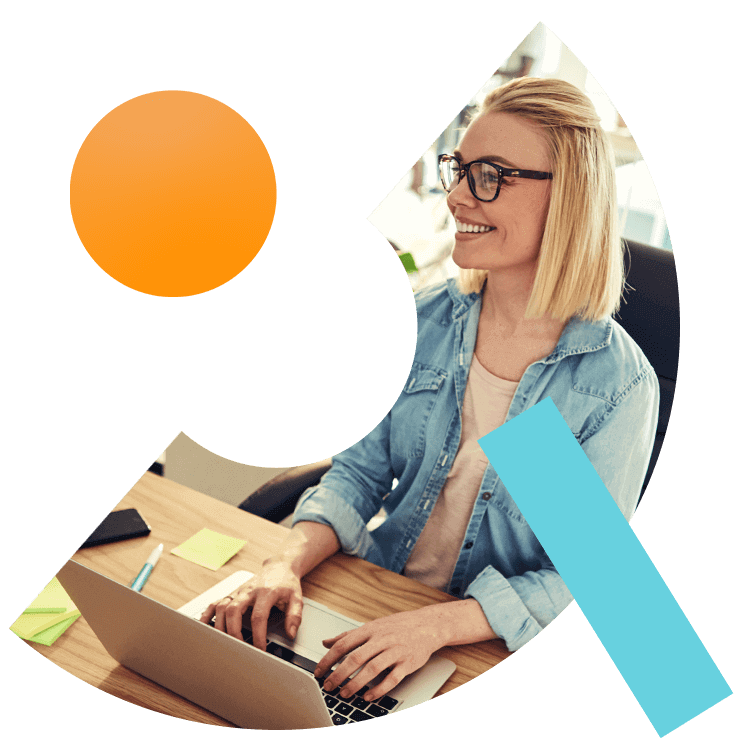 What People Say
Hear What Our Learners Have To Say
We're always there for our customers. 98% of our learners rated their overall experience as good or outstanding. We will always pride ourselves on our customer service. But don't take our word for it, here is what our customers have to say
"The "Managing Safely" course typically covers various topics such as risk assessment, hazard identification, accident investigation, legal responsibilities, and implementing control measures. It aims to enhance my understanding of health and safety management systems and empower me to create a safer working environment. By completing the course last week , I gained valuable insights into best practices for managing safety in the workplace, which can benefit both me and my organization."

14.09.2023

"Perfect training: The "Managing Safely" course with Astutis seems to have provided me with valuable knowledge and skills for improving health and safety management in the workplace."

14.09.2023

"Tutor new subject well and help in any way he could so we understand the different sections"

Tracey

17.08.2023

"Interesting and informative"

Tracey

17.08.2023

"There was no need to use the customer service as the course instructions were clear"

14.08.2023

"It was a good course, as I had not completed an exam for such a long time I found this challenging, it would have been helpful that there was more focus on how to structure the answers"

14.08.2023

"The course was good overall. Online classes can be difficult and I much prefer the classroom experience but due to circumstances and availability online was the option chosen. FSC1 was very good with lots of interaction. But no forward planning or discussion was given to FSC2. Because of a lot of experience in the fire industry and risk assessments I carried on without giving the question enough scrutiny which meant a refer and a costly resit. 5 minutes of discussion and forward planning for FSC2 would have avoided that. All that said I'm aware I took it too lightly."

Peter

10.08.2023

"A good online course, with good interaction. Be positive and be part of it. Some people sit quietly by that wouldn't happen in a classroom. Ask questions and understand, everything is there for you."

Peter

10.08.2023

"Great learning experience! Astutis was there every step of the way!"

Michelle

18.07.2023

"Actually purchased through my company - they selected a great partner"

Michelle

18.07.2023