The IOSH Safety for Executives and Directors is a widely adopted health and safety training course. It embeds high-end, sophisticated understanding that can trickle down and have a profoundly positive effect on your organisation.
This blog will cover everything you need to know concerning the IOSH Safety for Executives and Directors course and why you or your organisation's executives will want to enrol on to it as soon as possible.
What is the IOSH Safety for Executives and Directors course?
Luckily for us, the course is relatively self-explanatory. The course is aimed at senior-level staff, primarily executives and directors, who may or may not need a brush-up on their health, safety and environmental understanding.
It provides an insightful overview of the responsibility, compliance and mindset required at the highest echelons of business.
The course offers a blueprint for effective, safe leadership and the traits that heighten safety in any workplace. The course looks to embed the structure of the globally-adopted 'Plan-Do-Act-Check' model that implements a proactive and effective health and safety system in any industry, helping to prevent risk and hazards in the workplace. More than anything else, however, the course introduces the mentality required to safely lead and influence others in an organisation.
The course is split into five units, four of which are primarily focused on the 'Plan, Do, Check, Act' system;
The Moral, Legal and Financial Case
This module will investigate the effects of positive and progressive attitudes towards health, and safety can radically improve your business. This is the one unit in the course that does not integrate any of the 'Plan, Do, Check, Act' methodology.
This module will gift learners a fundamental understanding of the why behind certain practices and actions that must be administered and upheld to sustain an effective health and safety system in any organisation. It will analyse not just the organisational case for why certain things must or must not happen, but it will investigate the human elements behind effective health and safety strategies. Fundamentally, however, this module introduces the oversight required to lead organisations all whilst keeping taps on the following areas
Moral arguments

Financial arguments

Reputational arguments

Reporting system failures

Legal requirements

Important Legislation

The cost of failure
Plan - How to successfully plan for a health and safety upgrade
A focus on the PLAN phase of the Plan-Do-Check-Act cycle. Effective planning is an essential cog in any successful health and safety system. More often that not, poor planning can lead to accidents, incidents or even disaster in the workplace. Therefore, having the foresight to know what is around the corner is essential. The IOSH Safety for Executives and Directors course provides learners with a top-down strategy, with added emphasis on how to handle/allocate responsibility at the very top of any organisation.
Learners will work through the following sections:
The health and safety policy

Roles and responsibilities

Priorities, plans and targets

How to identify and manage risks

Emergency planning

Necessary resources

The importance of consulting with employees
Do - How to implement the health and safety system and have it improve business
A focus on the DO phase of the Plan-Do-Check-Act cycle. Other than addressing the 'Do' stage of the cycle, learners will be privy to the most effective ways to engage in top-down communication. This is incredibly vital in order to articulate health and safety practices to entire workforces and how to engage staff positively with health and safety. In the past, organisations have found it difficult to engage their workforce with health and safety - the IOSH Safety for Executives and Directors course offers a definitive blueprint to remedy disengagement with the importance of workplace health and safety.
Learners will work through the following sections
The Do stage

Top-down communication

Engaging the workforce

The importance of high-quality training

Developing standards of procurement

Control
Check - How to monitor health and safety performance
A focus on the CHECK phase of the Plan-Do-Check-Act cycle. The 'Check' stage is arguably the most overlooked part of the cycle. It involves auditing and being confident that risk exists or not. Making the wrong call at this stage can be extremely costly to the organisation and may be detrimental to the health of those in the workplace. Being able to monitor and audit correctly is imperative to successfully administer the 'Plan, Do, Check, Act' model.
Learners will work through the following sections:
The check stage

Auditing

Monitoring

Reactive measurement

Proactive measurement

Where to obtain information

Ensuring key outcomes
Act - How to improve health and safety performance
A focus on the ACT phase of the Plan-Do-Check-Act cycle. The final stage of the cycle requires possessing the mindset to act on the knowledge and analysis gained from the previous stages in the 'Pan, Do, Check, Act' cycle. It requires decisive leadership and the foresight to acknowledge methods to continually improve and articulate them to the organisation as a whole.
Learners will work through the following sections:
The Act stage

Strong and visible leadership

Commitment to social responsibility

Celebrating good performance

Corporate governance

Continuous improvement
How can this IOSH course improve my career or organisation?
The IOSH Safety for Executives and Directors course is a distinct top-level health, safety and environmental course designed to add finesse to the arsenal of executives and directors.
Those enrolled on the course will begin to have a comprehensive understanding of the progressive, forward-thinking mindset required to lead organisations safely and effectively in the 21st century.
Enrolling onto the IOSH Safety for Executives and Directors can greatly enhance careers and organisations in the following ways;
Legal Compliance: Executives or directors have legal responsibilities for the health and safety of their employees and others affected by their organisation's activities. The IOSH Safety for Executives and Directors course helps them understand and fulfil these legal obligations, ensuring compliance with relevant health and safety regulations.
Risk Management: The course provides learners with a comprehensive understanding of workplace risks and how to effectively manage them. Learners will know more about identifying hazards, assessing risks, implementing control measures, and monitoring safety performance. This knowledge enables learners to make informed decisions to minimise risks and protect employees and organisation.
Improved Safety Culture: By undertaking the training, learners demonstrate their commitment to safety and set a positive example for others in their organization. This can contribute to fostering a strong safety culture, where employees prioritise and actively participate in safety initiatives, leading to reduced accidents, injuries, and incidents.
Financial Benefits: Implementing effective health and safety measures can help reduce costs associated with accidents, injuries, and ill-health. By understanding the principles and practices taught in the course, learners can make informed decisions to invest in the right safety measures, potentially reducing insurance premiums and compensation claims.
Reputation and Stakeholder Confidence: Demonstrating a strong commitment to health and safety enhances a organisation's reputation and builds confidence among stakeholders, including employees, customers, investors, and regulators.
Professional Development: The IOSH Safety for Executives and Directors course provides learner with valuable knowledge and skills that can enhance their professional development. It equips learners with the necessary tools to lead safety initiatives, effectively communicate safety messages, and drive continuous improvement within their organisation.
Organisations can enrol their executive level staff and reap the following benefits:
Create a good health and safety culture, reduce accident rates, absences and sick leave
Ensure health and safety is considered in strategic planning and decision-making
Health and safety management is driven through all levels of the company
Improve reputation among supplier, clients and partners
Aspiring individuals can take that next step on their career journey with the following benefits:
Understand their responsibilities for health and safety in the workplace
Recognise the importance of integrating health and safety objectives and strategies
Enable benchmarking of their performance and identify good practice from similar businesses
Shape their health and safety vision and identify how to achieve it
How can you study the IOSH Safety for Executives and Directors course?
Every learner is different. Every learner learns in their own specific way. That is why we have greatly emphasised offering our global learner base a wide range of learning options. We offer the IOSH Safety for Executives and Directors course in the following learning methods:
Online learning

- *Presale of the new online course available now

*

. Innovative digital training features position the format as extremely learner-centric. IOSH recommended study time is four hours with optional three hour additional readings. Learners will have six month access to the course.

Virtual Classroom

- The Astutis exclusive Virtual Classroom infuses the traditional classroom structure with the undeniable convenience and flexibility of virtual study. One-day course delivered through webinar software. The course is a blend of live sessions delivered by our IOSH-qualified trainers, supported by our digital learning platform.

Onsite Classroom

- In-person classroom training is delivered by IOSH-qualified trainers at a location of your choice. Training can be tailored to incorporate organisation-specific details, embedding the fabric of your organisation into the course materials.
The key is to understand your preferred learning style. It is important to factor in the time in your past that has reinforced and assisted your learning.
We recommend reading our What's Your Style guide to help identify your preferred learning method. Picking the right format for you is pivotal for you to gain as much as you can from the course.
If you want more of the latest insights on pressing health, safety and environmental trends, exclusive offers and comprehensive analysis, subscribe to the Astutis Newsletter below!
Subscribe to our newsletter
Sign up for our newsletter.
Case Studies
Real Life Stories
Find out how learners look back on their training with Astutis. Our case studies give our learners, both individual and corporate, a platform to share their Astutis experience. Discover how training with Astutis has helped past learners and delegates make the world a safer place, one course at a time.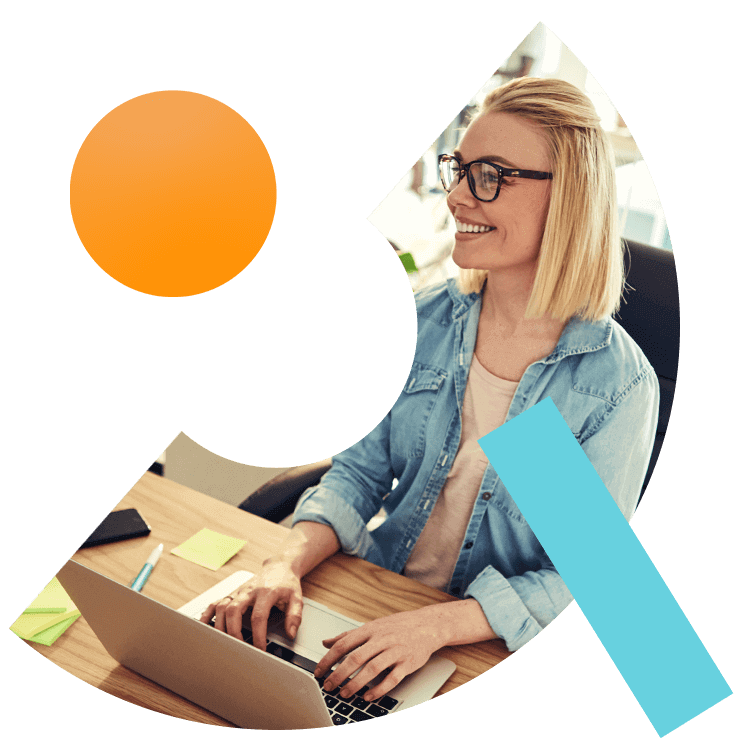 What People Say
Hear What Our Learners Have To Say
We're always there for our customers. 98% of our learners rated their overall experience as good or outstanding. We will always pride ourselves on our customer service. But don't take our word for it, here is what our customers have to say
"The "Managing Safely" course typically covers various topics such as risk assessment, hazard identification, accident investigation, legal responsibilities, and implementing control measures. It aims to enhance my understanding of health and safety management systems and empower me to create a safer working environment. By completing the course last week , I gained valuable insights into best practices for managing safety in the workplace, which can benefit both me and my organization."

14.09.2023

"Perfect training: The "Managing Safely" course with Astutis seems to have provided me with valuable knowledge and skills for improving health and safety management in the workplace."

14.09.2023

"Tutor new subject well and help in any way he could so we understand the different sections"

Tracey

17.08.2023

"Interesting and informative"

Tracey

17.08.2023

"There was no need to use the customer service as the course instructions were clear"

14.08.2023

"It was a good course, as I had not completed an exam for such a long time I found this challenging, it would have been helpful that there was more focus on how to structure the answers"

14.08.2023

"The course was good overall. Online classes can be difficult and I much prefer the classroom experience but due to circumstances and availability online was the option chosen. FSC1 was very good with lots of interaction. But no forward planning or discussion was given to FSC2. Because of a lot of experience in the fire industry and risk assessments I carried on without giving the question enough scrutiny which meant a refer and a costly resit. 5 minutes of discussion and forward planning for FSC2 would have avoided that. All that said I'm aware I took it too lightly."

Peter

10.08.2023

"A good online course, with good interaction. Be positive and be part of it. Some people sit quietly by that wouldn't happen in a classroom. Ask questions and understand, everything is there for you."

Peter

10.08.2023

"Great learning experience! Astutis was there every step of the way!"

Michelle

18.07.2023

"Actually purchased through my company - they selected a great partner"

Michelle

18.07.2023