Understanding What The UK's Environmental Policies Mean For You
October 2023
Rishi Sunak's tenure as Prime Minister of the United Kingdom has been marked by two major U-turns on environmental policy, each at opposite points in his reign.
This, however, despite the drastic need for environmental progression, is not new to the UK government.
Sunak inherited the role from Liz Truss, who herself reversed several progressive environmental initiatives. At one point, Truss aggressively pushed through a bill that reversed 570 environmental laws inherited from the EU.
The message was clear.
She had, in her own words, put the environment on the "back-burner".
Over a year later, her successor, Rishi Sunak, is in a similar situation.
In September 2023, Sunak announced a reversal of several environmental policies, such as easing the replacement gas boilers and delaying the new petrol and diesel car sales ban.
These policies were first introduced to ensure the UK met its net-zero ambitions, so can the UK eventually reach net-zero?
"We're very confident... to hit all our targets", Sunak told the BBC.
In this blog, we will uncover whether Prime Minister Sunak's optimism is far-fetched or whether he is right to believe in his policy reversals. The blog will also analyse how environmental policy influences our everyday lives and how changes could affect us.
---
What are the United Kingdom's Environmental Policies?
After the European Union withdrawal, the UK developed a new environmental framework, showcased in the ambitious Environment Act 2021. This includes a goal of net zero carbon emissions by 2050, with an emissions reduction of 78% compared to 1990 levels by 2035.
Most recently, the UK Government has issued an Environmental Improvement Plan detailing how they intend to reach their targets. In the plan, they disclose the intention to;
Meet legally binding targets to maximise clean air, which should halve the effects of air pollution on health by 2030.

To challenge local authorities to improve air quality, waste disposal and the promotion of environmental initiatives.

Promote the negative impact of certain items, such as traditional house coal and advocate for using newer (greener) appliances in the home.
By The Numbers: Environmental Targets
In September 2023, the UK Government issued several revised targets the UK must attain to hit Net-Zero. The revised targets are;
Reduce emissions of nitrogen oxides by 73%.

Reduce emissions of sulphur dioxide by 88%.

Reduce emission of PM2.5 by 46%.

Reduce emissions of ammonia by 16%.

Reduce emissions of non-methane volatile organic compounds by 39%
How Will The UK Achieve The Targets?
The Government believe that if they "continue" on their trajectory, the targets are well within reach.
Despite the optimism and new targets, a plethora of organisations cast doubt over the chances of the targets being attainable. In a document published in early 2023, the Government stated: "a judgment to be made whether the policies identified at this stage are sufficient."
In recent reports and blogs, Astutis have highlighted a lingering apprehension whether the UK will indeed hit their targets. Drastic, proactive, and potentially unpopular changes will need to be made to ensure the health of Planet Earth.
What are these changes?
If specific reports are to be believed that, in fact, the UK has already lost its chance to reach Net Zero by the preferred timeframe, actions will need to be put in place to limit the long-term damage.
At that stage, actions such as limitations on emission output with extreme punishments for those who exceed them, energy use limitations (again with strict penalties) and an accelerated rollout of greener transport initiatives, such as promoting affordable electric cars.
The problem is all of the ideas suggested above would cause nationwide opposition, with the policies threatening to reduce the bottom line of corporations and change the everyday lives of UK citizens. These policies are so extreme in their own right, causing widespread disruption across the country and dramatically changing how everyone can live their lives.
At this point, these kinds of policies are unrealistic. In an age of politics and public opinion, if a political party decided to introduce such measures, they would face an outcry from both the public and the media.
So what is the Government suggesting we do, or change, to help maximise the help of the environment?
This is where we come in.
How will the targets affect everyday lives?
Whatever report you believe, now is not the time for inaction. If we are to successfully beat climate change, sacrifices will need to be made by everyone.
Organisations will need to become as energy-efficient as possible. Businesses must begin adopting more renewable energy sources into their operations and more transparency in green accounting and reporting. But before that, organisations must set clear and attainable emission reduction goals. From here, businesses can develop a blueprint for how they plan to hit the targets.
Next comes making the supply line as green as possible. Organisations must assess the carbon footprint of the entire supply chain, from production to delivery. At this point, it comes down to accountability. You most likely will learn that your supply chain wasn't very environmentally friendly, and that's fine if you are prepared to change it.
At home, families must entertain the idea of reducing their energy usage. Most families cannot afford the luxury prices of renewable energy appliances, especially considering the impact of the cost of living crisis.
As time passes, it is difficult to predict how governance will act. However, carbon governance could soon become a reality. The Government could quickly introduce measures to incentivise emission reductions within organisations on both a large and small scale. Legislation could take things even further by punishing organisations that fail to contribute positively to the environment.
It will be to the benefit of organisations to prepare for stricter environmental legislation, especially about carbon emissions. Businesses can look to future-proof their organisations by proactively implementing internal initiatives and policies that reduce emissions. Organisations can introduce a larger circular economy that promotes second-hand usage and recycling. Businesses can also investigate carbon offsetting (if they have the budget for it), but we advise doing considerable research into the success of each project before committing.
Progressive environmental policies will likely lead to further sacrifices being made financially. If governance is required to invest more in greener enterprise, this could be reflected in a increase in taxation. This is, however, complete speculation. But from what we have learned about the costs of pro-environment appliances already is that saving the world does not come cheap and indeed the money required to fund such an operation will need to come from somewhere.
United Kingdom's Environmental Policies
For a more comprehensive understanding of the policies discussed in this blog, look closely at the regulations below.
Astutis has researched and analysed the likelihood of achieving Net-Zero status as things currently stand at the time of publication.
We believe hitting Net-Zero will be extremely unlikely if proactive, potentially unpopular action is not taken.
Environmental Training
We strongly advise an environmental training course if you or your organisation needs to improve environmental output, understanding reducing emissions.
These courses enable staff and organisations to operate greener and more efficiently, helping to lower emissions and improve production.
We recommend the following courses, depending on your organisation's scale and environmental approach. For more information, click on the courses to reach the course page;
For more of the latest health, safety and environmental training industry trends, expert insights and exclusive offers be sure to subscribe to the Astutis Newsletter!
Subscribe to our newsletter
Sign up for our newsletter.
Case Studies
Real Life Stories
Find out how learners look back on their training with Astutis. Our case studies give our learners, both individual and corporate, a platform to share their Astutis experience. Discover how training with Astutis has helped past learners and delegates make the world a safer place, one course at a time.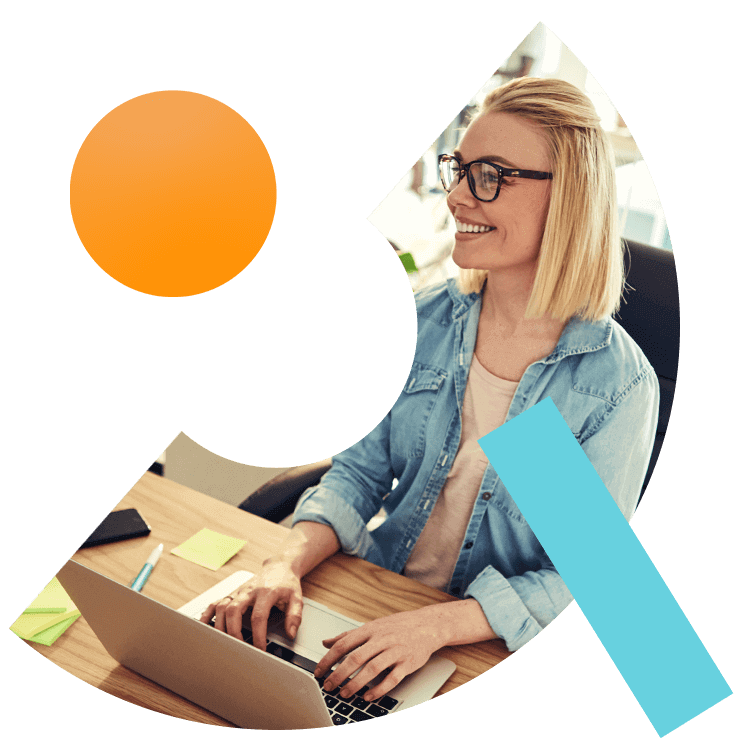 What People Say
Hear What Our Learners Have To Say
We're always there for our customers. 98% of our learners rated their overall experience as good or outstanding. We will always pride ourselves on our customer service. But don't take our word for it, here is what our customers have to say
"The training was engaging and lots of helpful information on the exam and risk assessment, with additional webinars close to the exam date. Great learning methods and good notes and references to use for future reference"

Martin

05.12.2023

"As described above the material is very useful and the team approachable and professional"

Martin

05.12.2023

"Very informative course, perfectly timed with a knowledgeable host."

Christian

29.11.2023

"Please see previous comment."

Christian

29.11.2023

"It was a really great learning experience, very professional staff, training resources, webinars. The overall experience was really great and smooth!"

Muhamed

14.11.2023

"The overall learning experience was great, professional and smooth to me!"

Muhamed

14.11.2023

"great course, great tutor, explained things well"

01.11.2023

"very informative and gave me the knowledge i needed to pass my exams"

01.11.2023

"Excellent course, packed with information and engaging content. I recommend to anyone considering their IEMA qualification!"

24.10.2023

"Excellent course, packed with information and engaging content. I recommend to anyone considering their IEMA qualification!"

24.10.2023