Evaluating and Addressing Risk Factors for Musculoskeletal Disorders in Retail
October 2023
The retail industry can be a very demanding environment for those who work in it. The day can often be highly fast-paced, busy and hectic. For these reasons, the employee's mind is almost always focused on the fulfilment of their customers - this, however, should not come at the cost of safety.
The NEBOSH General Certificate in Occupational Health and Safety is a health and safety training programme designed to make working environments less hazardous and safer for staff and customers.
This blog will identify why the NEBOSH General Certificate is a perfect solution for organisations in the retail industry who want to adopt a proactive approach to employee wellbeing and health and safety.
---
The retail industry can be very demanding for those working within it. Risks are often overlooked to cater for the enjoyment of clients and customers. It is regarded as one of the most fast-paced working environments in the world, which can mean hazards being left to manifest into more significant issues.
However, with the pace and demand of the work, staff are constantly in jeopardy of invisible risks. These hazards snowball in impact and can't be seen because they are a by-product of the job, for example, lower back pain from standing or heavy lifting. It is these kinds of injuries that are becoming more and more prevalent as the demand for staff increases.
Let's explore this a little further.
The most common workplace injuries in the retail industry are;
Low Back Pain: Often due to prolonged standing, lifting heavy objects, and poor posture.
Carpal Tunnel Syndrome: This condition can develop from repetitive motions like scanning barcodes or typing on a cash register.
Shoulder Injuries: Lifting and reaching for objects on high shelves can lead to shoulder strains and injuries.
Neck Strain: Constantly looking down at items, shelves, or registers can result in neck strain and discomfort.
Knee and Ankle Injuries: Retail workers often spend a lot of time on their feet, leading to knee and ankle problems over time.
Repetitive Strain Injuries (RSI): Repetitive motions, such as scanning items, can lead to RSIs in the hands, wrists, and arms.
Sprains and Strains: Trips, slips, and falls are common in the retail environment and can result in musculoskeletal injuries, including sprains and strains.
Tendinitis: Overuse of tendons, especially in the wrists, elbows, and shoulders, can lead to tendinitis.
Plantar Fasciitis: Prolonged standing on hard surfaces can cause foot inflammation and lead to conditions like plantar fasciitis.
Herniated Discs: Heavy lifting, especially without proper technique, can contribute to herniated discs in the spine.
So how can we combat the risks and injuries that present themselves in the retail industry?
The NEBOSH General Certificate provides a wide practical safety net over workplace risks, helping to nullify hazards before they become dangerous. The course also gives learners the confidence and foresight to manage invisible risks to the best of their ability by learning a proactive approach to workplace safety.
What is the NEBOSH General Certificate?
The NEBOSH General Certificate is a globally recognised and endorsed health and safety training programme aimed at supervisors and managers to enhance their theoretical and practical understanding of health and safety. The knowledge gained ensures workplaces operate within the highest staff and customer safety standards.
The course offers a comprehensive understanding of how to lead with a conscious knowledge of health and safety effectively; it provides an effective leadership mindset and the health and safety fundamentals to those in positions that influence others.
The NEBOSH General Certificate is perfect for;
Supervisors: directly responsible for several staff.
Managers: in a position of authority and influence.
Staff looking to transition into supervisory and management roles but need the accreditation and health and safety understanding to comply and hold authority over issues relating to staff safety.
These individuals can then use the practical knowledge gained to ensure their influence over others proactively benefits the organisation.
Although the NEBOSH General Certificate was not directly designed to cater for the retail industry, there are several ways the NEBOSH General Certificate addresses the risks and hazards of the retail sector;
Increased Awareness: NEBOSH training enhances awareness of health and safety issues related to musculoskeletal injuries. The course preaches that when staff are well informed of risks and how to prevent them, the workplace is safer as a direct result. The NEBOSH General Certificate also educates individuals about the causes and consequences of such injuries so they are acutely aware of the environment around them.
Hazard Identification: The NEBOSH General Certificate teaches participants how to identify hazards in the workplace. This knowledge can be applied to recognise ergonomic hazards, repetitive tasks, and improper lifting techniques contributing to musculoskeletal injuries.
Risk Assessment: The course focuses on professional standard risk assessment methodologies. Individuals learn to evaluate the risk associated with specific tasks, equipment, and work processes, enabling them to pinpoint high-risk areas prone to musculoskeletal injuries.
Safe Work Practices: The course emphasises safe work practices and procedures, including those related to manual handling (common in retail), ergonomics, and the prevention of musculoskeletal injuries.
Ergonomics: The NEBOSH General Certificate provides knowledge about ergonomics and the importance of proper workstation design. This understanding can help individuals and employers create ergonomic work environments that reduce the risk of musculoskeletal injuries.
Legal Compliance: The course covers the legal and regulatory workplace health and safety requirements. This ensures that individuals and organisations know the legal obligations and standards for preventing musculoskeletal injuries.
Control Measures: The course will offer insights into control measures and risk management strategies. Participants learn how to implement preventive measures, such as using lifting aids, modifying workstations, and providing ergonomic equipment. All of which help lead to a more comfortable working experience in the retail industry.
Effective Communication: The NEBOSH General Certificate covers an underappreciated area of effective health and safety: communication. The ability to confidently convey important health and safety-related information is vital for employees to report hazards and unsafe practices, which can help prevent musculoskeletal injuries.
Promotion of a Safety Culture: The NEBOSH General Certificate emphasises the importance of cultivating a safety culture within organisations. When employees and employers are trained in industry-leading principles, they are more likely to promote a safety-focused mindset that actively seeks to reduce musculoskeletal risks.
Continuous Improvement: The course encourages continuous improvement in health and safety practices. Individuals have the skills and knowledge to assess, plan, and implement improvements targeting musculoskeletal injury prevention. We advise learners already equipped with the NEBOSH General Certificate to look at the more comprehensive NEBOSH Level 6 Diploma.
About The Author
Tom Lea has nearly a decade of experience working in several high profile organisations as a Health and Safety Consultant before becoming Operations Director at Astutis, a position he has held for over twelve years.
Case Studies
Real Life Stories
Find out how learners look back on their training with Astutis. Our case studies give our learners, both individual and corporate, a platform to share their Astutis experience. Discover how training with Astutis has helped past learners and delegates make the world a safer place, one course at a time.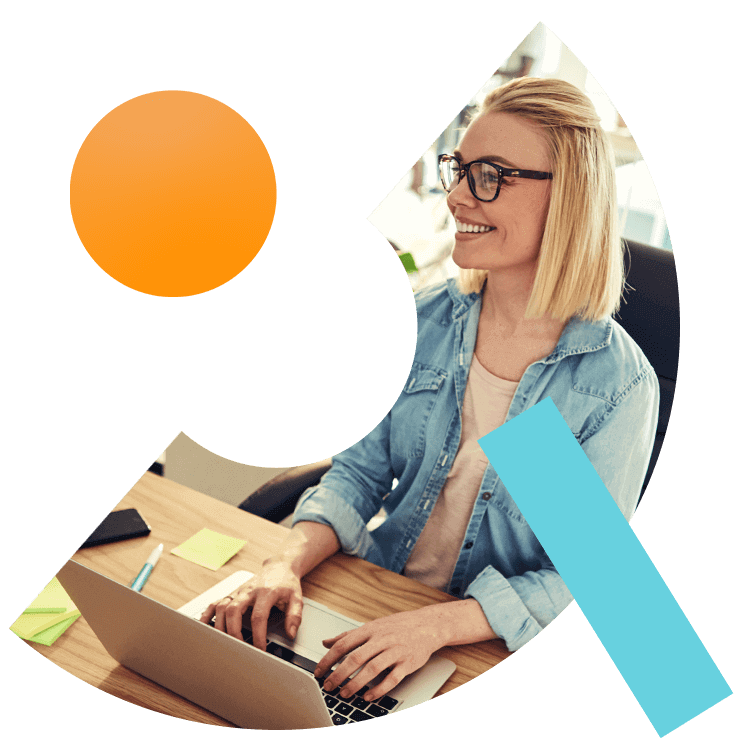 What People Say
Hear What Our Learners Have To Say
We're always there for our customers. 98% of our learners rated their overall experience as good or outstanding. We will always pride ourselves on our customer service. But don't take our word for it, here is what our customers have to say
"The training was engaging and lots of helpful information on the exam and risk assessment, with additional webinars close to the exam date. Great learning methods and good notes and references to use for future reference"

Martin

05.12.2023

"As described above the material is very useful and the team approachable and professional"

Martin

05.12.2023

"Very informative course, perfectly timed with a knowledgeable host."

Christian

29.11.2023

"Please see previous comment."

Christian

29.11.2023

"It was a really great learning experience, very professional staff, training resources, webinars. The overall experience was really great and smooth!"

Muhamed

14.11.2023

"The overall learning experience was great, professional and smooth to me!"

Muhamed

14.11.2023

"great course, great tutor, explained things well"

01.11.2023

"very informative and gave me the knowledge i needed to pass my exams"

01.11.2023

"Excellent course, packed with information and engaging content. I recommend to anyone considering their IEMA qualification!"

24.10.2023

"Excellent course, packed with information and engaging content. I recommend to anyone considering their IEMA qualification!"

24.10.2023