How To Pass The NEBOSH Level 6 Diploma
Read our guide on how to pass the NEBOSH Level 6 Diploma for Occupational Health and Safety Management Professionals below!
May 2023
On May 03 2023, NEBOSH launched the May 2023 specification, the latest course update.
We have analysed the course changes and what they mean for you, but this blog will investigate how learners can maximise their success and pass the course.
The blog will investigate each phase of the ND1/ID1, ND2/ID2 and ND3/ID3 assessment process and advise on how to maximise your chances of success.
So let's begin!
---
The NEBOSH Level 6 Diploma for Occupational Health and Safety Management Professionals has kept the same course syllabus and learning outcomes as the previous specification. This means learners can remain focused on the current course syllabus with no changes.
Sitting The Assessment Phase
DN/DI1 is an assignment split over two papers. Paper one holds the simulation questions, whilst paper two holds the workplace activities, reflective tasks and a research project.
These tasks have not changed from the last Diploma specification, meaning learners can follow previous guidance (whilst considering the time and mark reduction).
We urge learners to approach the DN/DI1 papers, having completed a revision plan that covers the contents of the papers.
Now let's cover the different stages of the DN/DI assessment.
Stage 1: Workplace Scenario-Based Case Study Task
These case studies are engineered to provide real-life scenarios to assess and provide your professional opinion. The paper will provide you with a wealth of information on a situation; it is down to you to understand what is essential and immaterial.
You will be presented with an in-depth scenario that replicates real life. This scenario could be pretty wordy, totalling several sides of A4 paper.
When addressing the scenario, remember that you will be awarded one mark for each correct point you make. You should attempt to write as much as possible to showcase your knowledge: one-word answers or lists are unlikely to gain marks.
Once you have thoroughly read through the scenario, you will be presented with several tasks you must complete. You will be asked to answer every task and question and complete all tasks on the question.
Stage 2: Workplace-Based Tasks
This assessment lets you showcase your knowledge and understanding of your work environment. It asks you to put your learning into practice and analyse a working environment with a critical eye. It doesn't need to be your working environment, but you must find a work environment for the assessment.
Learners are more than likely to choose their place of work out of accessibility and ease. This doesn't mean that you criticise everything about your workplace. Instead, be ready to incorporate your understanding of risk assessments and how to readily seek out dangers before they become apparent.
Stage 3: Reflective Tasks
During this stage of the assessment process, you will be asked to draw upon personal experiences. It is designed, more or less, to help you promote yourself. You will be asked to reflect on your personal or work life, demonstrating your leadership and communication skills.
You will receive a recommended word count for each response to instil a concise writing style. We recommend that you attempt to write concisely before you start the assessment process. Writing concisely helps remove the clutter from your answers and cuts directly to the point. This means that you should include as much detail as possible. However, it is your choice what details you should include.
Ensure you discuss how you have improved any skills mentioned over time. Display how these skills have strengthened and contributed to your ability to lead effectively.
Stage 4: Short Research Project
To conclude the assessment stage, you will be asked to research a specific topic and answer a question. Your answer will be in the form of a report allowing you to display your knowledge and opinions on the subject. You must provide evidence from credible sources. It might be easier to see the project as an academic essay. It may be worth practising referencing if you haven't written one in a while.
A considerable part of this stage is showcasing evidence-informed arguments and being able to counter them. Therefore, rushing this stage is entirely against your best interests. It will require you to research the topic before approaching the writing stage. With the format being a report, it is essential that you can express these arguments in a well-written, well-formatted setting. Therefore, it would only help to ensure you draft the report several times. Allow plenty of time for edits! Allow yourself to improve your first few attempts and find that delicate balance.
You must fact-check, spell-check, and read over your report several times. But ensure you don't delay submitting the finished project by constantly editing without finishing it.
Learners must submit a case study for each stage of the assessment. The case studies are designed for the learner to showcase how they can implement the knowledge gained from their NEBOSH Level 6 Diploma training and put it to practical use in their workplace. Despite being titled DN2/DI2 and DN3/DI3, the scenario-based case studies are very similar in structure, question types and answering requirements.
When handed the paper, learners will be given a scenario. The scenario will, more often than not, put the learner in the position of authority overseeing a job. During the job, you will be confronted with a hypothetical problem requiring you to resolve it. For example, you could be placed as a Health and Safety manager for a construction company. The company could be phased with a risk. In this example, one of your colleagues may suggest a particular way to resolve or correct that risk. The question itself could ask whether you think your colleague is right. You may be asked to weigh the pros and cons of referring to your colleague's advice or following the latest Health and Safety legislation. There are plenty of different ways you could approach the assessment and interact with the scenario presented.
Like the DN1/DI1 assessment, learners need to get a minimum of 50% of the marks to pass.
How Can I Pass my DN2/DI2 and DN3/DI3 Assessment?
We strongly advise learners to use all the resources available to them. This includes past papers and exam revision webinars. Astutis offers support throughout the course duration to ensure learners are best prepared for each assessment.
We also suggest you visit the official NEBOSH website to review any example assessments. These are fantastic resources to help you be better prepared for the actual assessment. However, you must remember that they are only sample assessments and are not complete. The significant takeaway learners have told us is that they can acclimatise to the question length and structure. This is vitally important because these questions can be wordy and put some learners off when noticing key details embedded in the questions.
Therefore, it's imperative that you read through the question at least twice, trying to take note of the essential bits of information and ensure you highlight all the key points you have to address when crafting your answer. It can be easy to be distracted by heavy text. The scenario can sometimes be packaged to feature unnecessary details about fictional characters or companies, which could take your attention away from the task at hand. Along with the scenario, you will be provided with an abundance of supporting items that you can use to assist your answer.
It may seem obvious but pay special attention to the information NEBOSH provides at the assessment's start. In each instance, you will be presented with several questions, and understanding if you should answer all or just some is pivotal to your success. They will clarify this at the start of each assessment.
How Do I Answer My DN2/DI2 and DN3/DI3 Case Study?
When answering, it is crucial to understand the duality of what you are saying. How you phrase your answer must relate to your task. For example, suppose you are tasked with understanding whether a company is doing enough for the health and safety of its employees. In that case, you should know that you are looking to list reasons demonstrating how the company is failing or succeeding.
Ensure that you do not begin with unnecessary introductory paragraphs when you answer. If you are not directly answering the question, you will not gain marks. For example, if you are asked if a company is sufficiently protecting its employees from fire hazards, you do not need to spend time discussing the intricacies of fire risks. Focus on the case study's details that paint a safe or unsafe picture. Relate this information to your understanding gained from the NEBOSH Level 6 Diploma training and begin your analysis.
When constructing your answer, it can be invaluable to write succinctly. Avoid long, breathless paragraphs to maximise the success of your arguments. It's important to remember that you will have another person marking your answers, give them something easy to read. Think of your answers as mini-essays. The end of each paragraph should lead into the next, adding a sense of flow to your answer. This should come as a last step only after you are convinced and happy with your general answer. Once you are happy, look at the structure of your answer. Some of the questions you could ask yourself are:
Does my answer make coherent sense?

Does my answer, answer the question that I have been asked?

Does my answer have a structure that flows?

Is there any portion of the text that doesn't directly answer the question? If so, is it necessary?

Have I read my answer (poststructural edits) numerous times to check for errors?
Remember that you will have time on your side. You have lots of time to strategise your answer once it's begun: which can help add structure and flow. Learners have 20 working days for each case study from beginning to end. Make the most of it.
---
The Assessment Phase Changes
The May 2023 specification merits most of its changes in the assessment phase. The headline changes consist of the reduced hours to complete the phase and the reduced total number of marks attainable.
Let's begin with the latter.
All three NEBOSH Diploma assessments have lowered total marks.
DN1/DI1 will reduce from 550 to

300 total marks - 50% needed to pass

DN2/ID2 will reduce from 375 to

175 total marks - 50% needed to pass

DN3/DI3 will reduce from 230 to

175 total marks - 50% needed to pass
DN1/DI1 will still consist of two papers, but the second paper will have one combined part, grouping parts 2, 3 and 4. Paper one will consist of 100 marks (reduced from 150), and paper two will be 200 marks (reduced from 400).
The time to complete the assessments has also been reduced to account for the lower attainable marks.
In total, 60 hours have been taken off the course. This includes;
DN1/DI1 will reduce from

60 to 40 hours

of completion time. The submission window will be reduced from six weeks to four weeks from the assessment release date.

DN2/DI2 will reduce from

40 to 20 hours

of completion time. The submission window will be reduced from four weeks to two weeks from the assessment release date.

DN3/DI3 will reduce from

40 to 20 hours

of completion time. The submission window will be reduced from four weeks to two weeks from the assessment release date.
The Impact Of Reduced Hours
We have had several questions concerning the reduced assessment time involved in completing the NEBOSH Level 6 Diploma, such as;
Why are there reduced hours?

Does the reduced hours/marks mean the NEBOSH Level 6 Diploma is easier?

How does the reduced hours impact your experience on the NEBOSH Level 6 Diploma course?
Let's address each question head-on...
Why are there reduced hours?
The simple answer is that the May 2023 specification consists of fewer assessment phase hours because the total allocated marks have also been lowered.
Do the reduced hours/marks mean the NEBOSH Level 6 Diploma is easier?
Absolutely not. Everyone must remember that the NEBOSH Level 6 Diploma has kept its qualification merit the same. The NEBOSH Level 6 Diploma is now considered a level-6 qualification on Ofqual regulations, which is the same as the previous level-10 status the qualification had with their previous accreditor SQA.
Learners will be confronted with a tighter deadline schedule for their assessments, requiring further planning. We recommend you visit the NEBOSH Level 6 Diploma Exam Hub for more information regarding the deadlines.
How do the reduced hours impact your experience on the NEBOSH Level 6 Diploma course?
As mentioned above, the course syllabus and learning outcomes remain the same as the May 2023 specification, meaning learners receive the same rewards, plus all the new additions (incl. IOSH membership).
However, the reduced hours will streamline the assessment process. We invite this change. In all, sixty hours have been cut from the process, allowing learners to have a more steady, flowing training experience without unnecessary delays.
---
If you want the latest health, safety and environmental industry trends, expert insights and course insights sign up to the Astutis newsletter by entering your email address below!
Subscribe to our newsletter
Sign up for our newsletter.
Case Studies
Real Life Stories
Find out how learners look back on their training with Astutis. Our case studies give our learners, both individual and corporate, a platform to share their Astutis experience. Discover how training with Astutis has helped past learners and delegates make the world a safer place, one course at a time.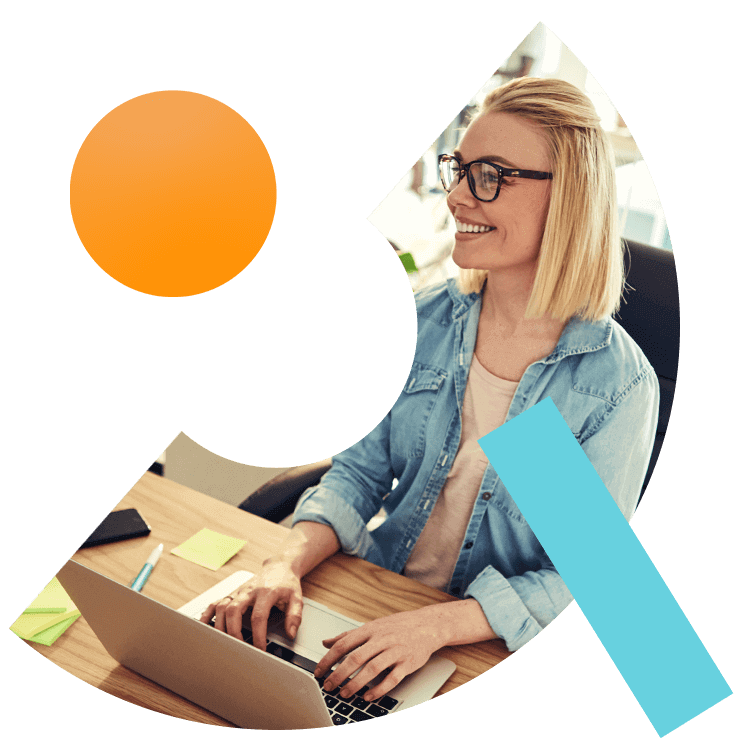 What People Say
Hear What Our Learners Have To Say
We're always there for our customers. 98% of our learners rated their overall experience as good or outstanding. We will always pride ourselves on our customer service. But don't take our word for it, here is what our customers have to say
"The training was engaging and lots of helpful information on the exam and risk assessment, with additional webinars close to the exam date. Great learning methods and good notes and references to use for future reference"

Martin

05.12.2023

"As described above the material is very useful and the team approachable and professional"

Martin

05.12.2023

"Very informative course, perfectly timed with a knowledgeable host."

Christian

29.11.2023

"Please see previous comment."

Christian

29.11.2023

"It was a really great learning experience, very professional staff, training resources, webinars. The overall experience was really great and smooth!"

Muhamed

14.11.2023

"The overall learning experience was great, professional and smooth to me!"

Muhamed

14.11.2023

"great course, great tutor, explained things well"

01.11.2023

"very informative and gave me the knowledge i needed to pass my exams"

01.11.2023

"Excellent course, packed with information and engaging content. I recommend to anyone considering their IEMA qualification!"

24.10.2023

"Excellent course, packed with information and engaging content. I recommend to anyone considering their IEMA qualification!"

24.10.2023