Why Your Organisation Needs the IOSH Managing Safely Course?
This blog highlights the many benefits of enrolling staff through the IOSH Managing Safely course and how your organisation would improve as a result. Read more below!
March 2023
Organisational health and safety is a critical component of operational success. It harbours a safe and welcoming environment for your staff whilst providing the groundwork for enhanced productivity and reputation. But understanding what training best suits your company is paramount to its success.
For organisations with a high amount of managerial or supervisory staff, we recommend the IOSH Managing Safely course.
This blog will analyse how your organisation can be enhanced through the IOSH Managing Safely course. It will investigate how your company could greatly benefit from an upskilled workforce and why it could only be the beginning of your pathway to health and safety accomplishment.
The IOSH Managing Safely offers a critical understanding of how to safely and effectively operate as an organisation. The course covers a wide berth of health and safety topics, but more importantly, it advises on how your workforce can apply them in your organisation.
The course offers proactive guidance on the most updated and safety-centric management techniques covered in seven modules. Astutis offer an exclusive bonus module at the end of the course that goes in-depth into human factors and their influence on workplace health and safety.
Let's begin by understanding the direct benefits of the IOSH Managing Safely course.
Upskill Your Workforce and Shape Safer Workplaces
The IOSH Managing Safely course is a fundamentally universal health and safety training course trusted by worldwide businesses seeking to enhance their health and safety standards.
Enhancing standards usually begins by changing the attitudes and preconceptions of people. As the name details, the IOSH Managing Safely course is designed for managerial and supervisory staff with influence and command over staff. The knowledge gained from the course can be applied to any part of the organisational hierarchy because the fundamentals of health and safety do not change depending on your position.
The IOSH Managing Safely course trains managers and supervisors and gives them the tools to become leaders. Managers and supervisors can lead by example, showcasing exemplary health and safety acumen in their duties in front of the teams, inspiring and motivating them to improve their understanding.
The IOSH Managing also has the power to reinvigorate the external attributes of your organisation, such as reputation.
Enhance Your Organisation's Reputation
Organisations that invest in health, safety and environmental causes are viewed more favourably than organisations that don't. Consumers now care more about brands willing to minimise their environmental impact.
Consumers are steadily ruling out associations with businesses that are not environmentally proactive, and investors and other organisations are reluctant to partner with said businesses. All in a concerted effort to not damage their reputation.
The IOSH Managing Safely course has the potential to amplify the reputation of your business and begin the journey to health and safety excellency.
Let's find out more about that potential by seeing what is inside the course!
What Does The IOSH Managing Safely Course Include?
The IOSH Managing Safely course can enhance organisations' health and safety standards by reinforcing an understanding of essential health and safety principles. Your organisation will see improvements in the following areas;
Module One: Introducing Managing Safely
An introductory module that ensures your staff are well versed with the jargon and theories present in the course. The module also acts as a platform to introduce learners to three fundamental areas of health and safety in the workplace; the moral, the financial, and the legal ramifications.
The module also details managerial responsibility, so staff know what is expected once they pass the course. Advanced learner theory indicates that by foreshadowing the learner outcomes, learner motivation and proactiveness are high.
Module Two: Assessing Risk
Module two escalates in technicality by identifying the precise definitions and purposes of risk assessments and risk rating systems. Learners will also be confronted with how to complete a risk assessment, a fundamental cog in an effective health and safety system, and will be instructed to assess risks to a professional standard.
Module Three: Controlling Risk
After this module, learners will be able to fully understand how their actions influence risks and the danger they present. Staff will be provided with a comprehensive understanding of how to minimise risk by applying the hierarchy of risk control.
At the end of modules two and three, learners will also have a practical activity to complete. In the activity, they must be alert to spot hazards and assess and control risk.
Module Four: Understanding Responsibilities
From the outset of this module, learners will receive a weighty overview of what the law requires an organisation to do to protect workers and other people under its control. This is essentially theory-based, but examples will be given.
The concept of foreseeable risks is introduced, giving learners a blanket understanding of how risks on the horizon can manifest. Learners can then put their learning to the test with three knowledge tests to help determine reasonably foreseeable risks. The difference and relevance of civil and criminal law to health and safety will also be explored, providing learners with a concrete understanding of legal responsibility.
The module will outline the core responsibilities and stages of an effective health and safety system and how leadership/management is essential to its operation.
Module Five: Common Hazards
Module five prioritises an investigation into the six main risk categories and how to categorise risk in general. The module also analyses the most common hazards in the workplace, how they affect the workforce and environment and how to manage them.
Module Six: Investigating Accidents and Incidents
This module will look to cement understanding around incidents and why it is crucial to investigate them, isolating the very best ways to do so. Module six also provides a deep dive into long/short-term underlying root causes, giving learners a broader view of what can have risks in the workplace.
At this point in the course, learners are introduced to incident reporting, an invaluable part of the investigation process. Investigations are only credible and accurate if the reporting phase is held to the highest standards; learners will, at this point, become accustomed to those high standards. The course will also pinpoint the stages of a successful and structured incident investigation
Module Seven: Measuring Performance
Module seven invites learners to discuss the most critical performance metrics and indicators and how they drive an improvement in workplace health and safety. The module also introduces the characteristics of successful performance indicators and the difference between proactive and reactive performance indicators.
The latter stages of the module showcase everything learners need to know about internal and external auditing and what evidence is required to format an effective audit.
BONUS Module: Human Factors
Lastly, we are excited to share, with our learners, the Astutis exclusive bonus Human Factors module. The module provides a proactive understanding of how human behaviour and attitudes influence health and safety. It analyses how personality traits, safety culture and motivation can all play a part in the effectiveness of health and safety.
The bonus module also investigates the effect of human failure and health and safety violations on workplace safety, painting a thought-provoking picture of humanity's impact on workplace health and safety.
How Will My Staff Benefit From The IOSH Managing Safely?
The IOSH Managing Safely course will reinforce the most up-to-date knowledge of managerial health and safety. Team leaders, supervisors and managers will be able to protect their colleagues and begin to influence peers with their new-found understanding.
The course is engineered to upskill staff, but it also has the potential to change attitudes and cultures towards health and safety. It is a proactive course that embeds a progressive, forward-thinking mentality into the very heart of organisations. The learning outcomes establish accountability and a safety-first mentality in organisations; staff will have a new-found foresight on responsibilities and risk management, improving confidence and safety.
The course can be taken either through the Virtual Classroom, via the Online format, or in the physical classroom. However, Astutis also offer personalised in-company training experiences to tailor the course to an organisation's requirements and to radically minimise operational disruption.
If you want more information about our personalised in-company training courses, or specifically more on the IOSH Managing Safely course, please click the buttons below. With custom quotes and exclusive discounts for purchases of 10+ courses, there never was a better time to upskill your employees and help them build a safe and healthy workplace for all.
Case Studies
Real Life Stories
Find out how learners look back on their training with Astutis. Our case studies give our learners, both individual and corporate, a platform to share their Astutis experience. Discover how training with Astutis has helped past learners and delegates make the world a safer place, one course at a time.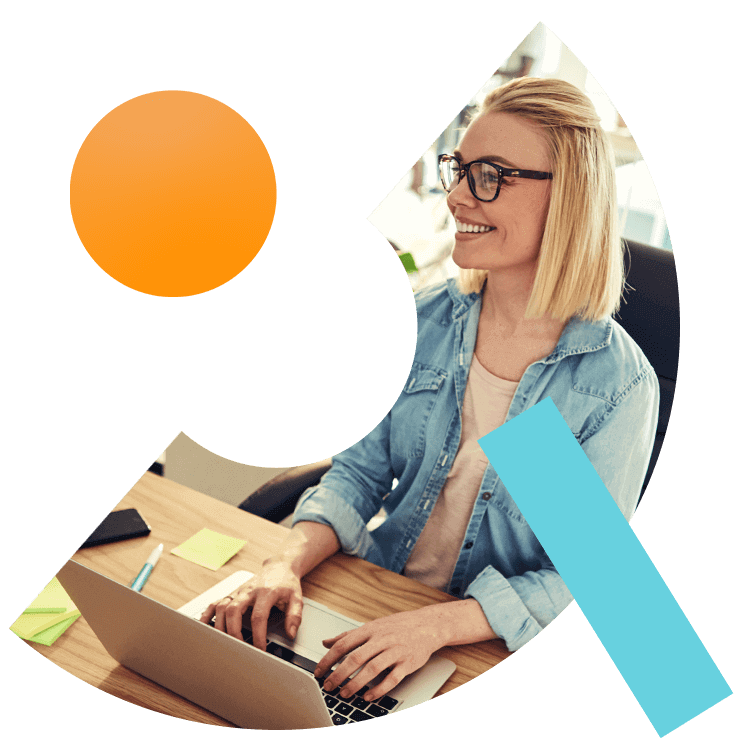 What People Say
Hear What Our Learners Have To Say
We're always there for our customers. 98% of our learners rated their overall experience as good or outstanding. We will always pride ourselves on our customer service. But don't take our word for it, here is what our customers have to say
"The "Managing Safely" course typically covers various topics such as risk assessment, hazard identification, accident investigation, legal responsibilities, and implementing control measures. It aims to enhance my understanding of health and safety management systems and empower me to create a safer working environment. By completing the course last week , I gained valuable insights into best practices for managing safety in the workplace, which can benefit both me and my organization."

14.09.2023

"Perfect training: The "Managing Safely" course with Astutis seems to have provided me with valuable knowledge and skills for improving health and safety management in the workplace."

14.09.2023

"Tutor new subject well and help in any way he could so we understand the different sections"

Tracey

17.08.2023

"Interesting and informative"

Tracey

17.08.2023

"There was no need to use the customer service as the course instructions were clear"

14.08.2023

"It was a good course, as I had not completed an exam for such a long time I found this challenging, it would have been helpful that there was more focus on how to structure the answers"

14.08.2023

"The course was good overall. Online classes can be difficult and I much prefer the classroom experience but due to circumstances and availability online was the option chosen. FSC1 was very good with lots of interaction. But no forward planning or discussion was given to FSC2. Because of a lot of experience in the fire industry and risk assessments I carried on without giving the question enough scrutiny which meant a refer and a costly resit. 5 minutes of discussion and forward planning for FSC2 would have avoided that. All that said I'm aware I took it too lightly."

Peter

10.08.2023

"A good online course, with good interaction. Be positive and be part of it. Some people sit quietly by that wouldn't happen in a classroom. Ask questions and understand, everything is there for you."

Peter

10.08.2023

"Great learning experience! Astutis was there every step of the way!"

Michelle

18.07.2023

"Actually purchased through my company - they selected a great partner"

Michelle

18.07.2023