What Construction Health and Safety programs exist?
March 2022
One of the most commonly asked questions we receive from learners outside of the UK and around the world is, 'What Construction health and safety programs exist?'.
In this blog, we will look through each construction-specific training course we offer to help paint a clear picture and help you understand how to proceed in your career or train your workforce, wherever you are in the world.
Not only will this blog answer the primary question in the title, but it will allow you to become more aware of the different health, safety and environmental training courses that help assist careers in the construction industry.
NEBOSH Health and Safety Management for Construction
The NEBOSH Health and Safety Management for Construction is widely considered to be one of the leading qualifications in the construction industry. The qualification is designed for managers, supervisors or anyone whose job revolves around construction health and safety.
This course will focus more on the management side of the construction site. The course is divided into seven modules that provide broad knowledge in construction management, including method statements and permits to work and construction design.
For more detailed information on the course syllabus and the assessment process download the course guide here.
How will this benefit my company?
The course covers 13 critical health and safety issues, including CDM regulation, risk management, culture, and hazard control. These topics ensure your staff are informed, compliant, and proactive regarding health and safety in the construction industry.
Transition your staff from reliable, hard-working staff members into effective managers and leaders with highly concentrated training designed to embed leadership traits and health and safety principles.
Accessibility
Unlike the previous versions of this course, learners will no longer be required to have complete the NEBOSH General Certificate. The course has been adapted to broaden its accessibility, allowing more staff members to be eligible.
The cost of the course varies between the different learning methods. View the course page for the latest and most accurate information on the NEBOSH Health and Safety Management for Construction course price.
Learners have two different ways to study the course;
1, Virtual Classroom - Our exclusive platform infuses the classroom's intimacy and traditional nature with the flexibility and control of virtual learning.
2, Online - One of the most flexible platforms offering maximum control to learners in their training.
CDM 2015 in Practice
The CDM 2015 in Practice qualification provides a comprehensive explanation of the Construction (Design and Management) Regulations from 2015. The course investigates the regulations' specific duties on those responsible for planning, managing, and monitoring construction activities to ensure maximum learner impact.
Therefore, successful learners will have the necessary knowledge required to assist in achieving compliance with these regulations. Learners will also be trained to prevent potentially fatal accidents and mistakes from happening to them and their colleagues.
For more detailed information on the course structure and syllabus download the course guide, or if you want a demonstration of the course, view the course demo.
How will this benefit my company?
Your staff will be completely compliant with the CDM 2015 regulations.
Your staff will be well equipped to deal with clients, designers and contractors. They will be able to discuss the subject from a position of knowledge security.
The Institution of Construction Safety (ICS) recognises the CDM 2015 in Practice as meeting the approved criteria for the institution's membership.
It is an essential course in understanding what each duty holder must or should do to comply with the law to ensure construction projects are carried out in a way that secures health and safety.
Accessibility
To enrol on the course, learners require no previous experience in the construction industry nor any previous health and safety training. The course is available for everyone.
The cost for the CDM in Practice 2015 can vary from different learning methods; check out the course page for the latest and most accurate price information.
On the topic of learning methods, you can train your workforce through four unique formats.
1, Online learning - learn at your own pace and in your own time, with online software and full tutor support.
2, Virtual Classroom - An engaging two-day course with a tutor in a live virtual classroom setting.
3, Classroom - traditional classroom learning with one of our highly-skilled Astutis tutors over two days.
4, On-site ­- we will come to you and deliver the course to your staff on your premises. Your business will save on the cost of training multiple delegates and oversee minimal disruption to your day-to-day business.
CDM Awareness
CDM Awareness is a qualification that clearly illustrates what role is responsible for what task in any construction setting. It enables learners to have complete confidence in their duties and their responsibilities. It gives businesses the highest assurance level over their staff's compliance and productivity.
In short, it provides a crucial overview in CDM essentials. It is widely recognised as a workforce compatible course allowing for a flexible and engaging experience for staff.
The CDM Awareness course is shorter and will give learners an overview of the issues discussed in more depth in the CDM 2015 In-Practice course.
For more detailed analysis into the course syllabus and content, download the course guide.
How does it benefit my company?
CDM Awareness is more crucial than ever before. Staff will be richly trained in CDM compliance, practice and documentation.
Your staff will become attuned to the worldwide standards of health and safety in the construction industry.
Adherence to CDM standards ensures cost-saving and significantly reduces potentially fatal accidents and injuries.
Accessibility
Like all our construction training course offerings, the CDM Awareness course has no entry requirements, enabling more staff and aspiring individuals to become CDM compliant.
The cost of the CDM Awareness course adapts to fit the requirements of any enquiring business. Visit the course page to find out how to make your business CDM confident and compliant.
The course is available in two learning formats.
1, Virtual - Our exclusive virtual platform with live lessons from accredited tutors
2, On-site - A tailored package designed to tailor around the needs of your business.
IOSH SHE for Construction Site Managers
The IOSH SHE for Construction Site Managers courses is designed to cater to those already in a managerial role on a construction site. The course was built to fit around a business with minimal disruptions. It provides learners with the mindset required to effectively lead and manage health and safety for themselves and their colleagues.
The course is built around seven core modules, each engineered to inform and train learners on effective construction management. Modules include topics such as the welfare of construction site workers, preparing for work, effective construction design and management.
For more detailed information on the course, view the guide here.
How will this benefit my company?
Have assurance in complete compliance to the latest health and safety regulations and create leaders in your workforce.
Staff will be training on a pro-active attitude towards health and safety, embedding a progressive culture in your business.
Have staff remain confident when working at height, the environmental aspects and impact of construction and effective leadership.
Accessibility
The IOSH SHE Award for Construction has no entry requirements. It is, however, highly beneficial if those enrolled on the course occupy a managerial position in construction.
The course cost will be determined once we understand your business's needs and requirements. Be sure to visit the course page and find out more.
The qualification is available in two different formats, each adapting to the demands of your business; these formats are;
1, Virtual - An infusion of classroom and virtual offering, resulting in our most flexible offering to date, including live training sessions with accredited tutors.
2, On-Site - A tailored package delivered straight to your business's door designed to accommodate the unique requirements of your business.
Key Takeaways
Astutis has a growing library of construction courses designed to supplement staff upskilling and individual career development.
Each course helps to supercharge the development of individuals or staff at different stages of their construction journey. Take time to investigate each course to understand better which qualification is for you.
Prices can vary depending on the enrolment numbers of staff. Businesses usually enrol as many staff as possible to save costs on bulk training.
We also offer customised courses that are hugely popular with businesses because the course notes, learning designs and metrics are relevant to your specific business.
The On-Site format remains heavily desired by businesses because it minimises interruptions from everyday operations and brings the training to your door.
So, be sure to take another look at our diverse construction industry-related health, safety and environmental training to elevate your business.
There has never been a more important time to remain compliant, ensure exemplary health and safety standards and become industry leaders in your chosen field.
Case Studies
Real Life Stories
Find out how learners look back on their training with Astutis. Our case studies give our learners, both individual and corporate, a platform to share their Astutis experience. Discover how training with Astutis has helped past learners and delegates make the world a safer place, one course at a time.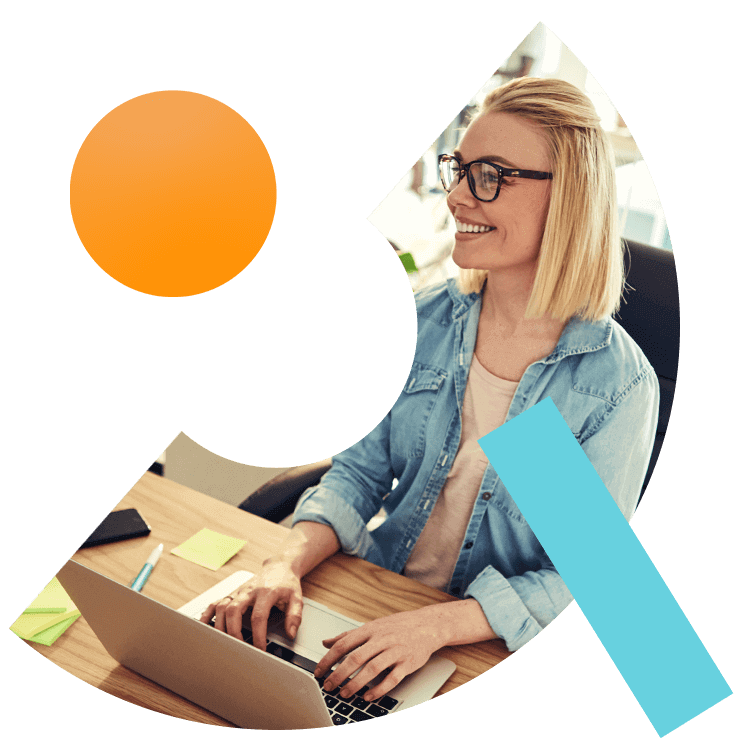 What People Say
Hear What Our Learners Have To Say
We're always there for our customers. 98% of our learners rated their overall experience as good or outstanding. We will always pride ourselves on our customer service. But don't take our word for it, here is what our customers have to say
"The training was engaging and lots of helpful information on the exam and risk assessment, with additional webinars close to the exam date. Great learning methods and good notes and references to use for future reference"

Martin

05.12.2023

"As described above the material is very useful and the team approachable and professional"

Martin

05.12.2023

"Very informative course, perfectly timed with a knowledgeable host."

Christian

29.11.2023

"Please see previous comment."

Christian

29.11.2023

"It was a really great learning experience, very professional staff, training resources, webinars. The overall experience was really great and smooth!"

Muhamed

14.11.2023

"The overall learning experience was great, professional and smooth to me!"

Muhamed

14.11.2023

"great course, great tutor, explained things well"

01.11.2023

"very informative and gave me the knowledge i needed to pass my exams"

01.11.2023

"Excellent course, packed with information and engaging content. I recommend to anyone considering their IEMA qualification!"

24.10.2023

"Excellent course, packed with information and engaging content. I recommend to anyone considering their IEMA qualification!"

24.10.2023