How Can the NEBOSH HSE Award in Managing Risks and Risk Assessment at Work Benefit Your Business?
Find out how the NEBOSH HSE Award in Managing Risks and Risk Assessment can upskill you or your staff with proactive compliance.
July 2022
Safety expert Eleanor Everet once said, "For safety is not a gadget but a state of mind". This message represents not only the individual but also the collective. Health and safety is the competent mindset to protect yourself and those around you from hazardous dangers. Thankfully, our research concludes that corporate attitudes towards health and safety are surging.
More interestingly, research suggests that health and safety culture is one of the pandemic's biggest beneficiaries. Corporations cite that 61% of their health and safety training aims to help change attitudes towards health and safety. This is where the NEBOSH HSE Award in Managing Risks and Risk Assessment at Work course comes in.
The course embeds a systematic improvement in health and safety culture, focusing on the theory behind the training and then providing a short yet impactful practical walkthrough of risk management.
This blog will help answer any questions regarding the course, including course structure, assessments, benefits and duration. It will also focus on how the course can enhance risk management and safety culture in your business starting today!
What is the NEBOSH HSE Award in Managing Risks and Risk Assessment at Work course?
In the post-COVID-19 age, compliance is perceived as much more than a mere necessity. It is now expected as a must-have. Businesses that risk operations without official health and safety compliance invite many legal ramifications, often leading to fines and closure. The NEBOSH HSE Award in Managing Risks and Risk Assessment at Work course provides, what we like to call, pro-active compliance.
We call it pro-compliance because the course instils a proactive approach to health and safety issues in the workplace. The course focuses on risk management and how to document and assess them. However, the course investigates how businesses can foresee hazards, minimise the potential damage and prevent them from happening again.
The NEBOSH HSE Award in Managing Risks and Risk Assessment at Work course (otherwise known as the NEBOSH HSE RAW Award) is usually delivered as an in-company course because it gifts a broad operational understanding of health and safety compliance, risk management and risk assessments.
The course is not a big commitment, due to its length and is structured to accommodate the busy schedule of a business.
Who can take the NEBOSH HSE Award in Managing Risk course?
The course has no formal entry requirements meaning staff and individuals of all levels can take the course. Specifically, however, the course is ideal for:
Managerial staff who are responsible for risk assessments
Individuals looking to develop their practical health and safety risk management skills in their workplace.
The course is primed for those in the following roles:
Employers
Managers
Supervisors
Union Representatives
Health and Safety Representatives.
What level is the course?
The course is equivalent to a Level 2 qualification on the NQF and a Level 5 qualification on the SCQF.
How is the course structured?
The course should take approximately seven hours to train, then one extra hour to complete the assessment. The course itself is split into three areas of focus.
RAW1: Why Manage Health and Safety Risks?
RAW2: Manage Risks
RAW3: Managing Risks - Sources of Information
RAW1 offers the theoretical importance of risk management. It gives staff a corporate point of view concerning dangers in the workplace and why risk prevention is critical.
Meanwhile, RAW2 investigates common and uncommon workplace hazards, discussing how hazards can originate and escalate. It concludes by analysing how to effectively combat workplace risks.
RAW3 is double-pronged. It begins by discussing where staff should look if they need information necessary to reduce workplace risk; it then finishes by analysing how to complete risk assessments.
How is the NEBOSH HSE Award in Managing Risk course assessed?
The course is assessed through a one-hour assessment at the end of the training. It is a perfect opportunity to showcase the knowledge gained from the course, as learners must complete a risk assessment case study that adequately identifies risks and matches the best industry practice.
Staff will be asked to watch a video of a real workplace and complete a risk assessment to identify how they would manage and prioritise the risks. In short, staff will be assessed on their ability to identify and evaluate risk which they can begin to immediately add to your business culture.
Results are usually released within twenty-four working days of sitting the assessments. Once a pass has been achieved, a qualification parchment will be issued. This is normally within forty working days of the confirmation of the successful unit.
How can the NEBOSH HSE Award in Managing Risk course benefit me or my business?
The course is engineered to support any individual and business with a risk management primer. It gives you the confidence to competently deal with potential risks in the workplace. It trains you on how to spot potential hazards in that same environment, helping to establish a safer workplace for yourself and your colleagues. Lastly, the course educates on the fundamentals of conducting a risk assessment.
Risk assessments are critical to the safety dynamic of a business. They enable individuals to document and analyse the severity of potential or outstanding risks. The NEBOSH HSE Award in Managing Risks and Risk Assessment at Work course provides staff with industry-leading best practice training, enabling your team to complete risk Assessments with the utmost quality.
The course enables you and your staff not just to upskill in risk management but in reporting too. During the course, learners will be given a wide range of knowledge about the documentation of incidents and how to effectively communicate information to other team members. This can be vitally important as risk assessments involve technical language and jargon that could confuse the untrained eye.
The course provides more than just practical risk management and risk assessment training, it provides learners with an essential toolkit in effective communication relating to all matters of risk in their business.
How can I or my staff take the NEBOSH HSE Award in Managing Risk course?
The course length and structure also benefit businesses and individuals. With the course length being six hours, learners can complete it in a myriad of ways, each helping to minimise disruption to the daily operation of your business and personal schedule. The course is available in the following formats:
In-Company - A course format that allows staff to train in their workplace. The course can be tailored and personalised to incorporate specific information and can feature real risk analysis on the premises. The training can also be taken virtually for in-company training.
Online - Designed to give learners the freedom to study in and around their schedule, the online format means learners have 24/7 access to their learning materials at the touch of a button.
What course is the ideal next step after completing the NEBOSH HSE Award in Managing Risks and Risk and Risk Assessment?
We recommend that after completing the NEBOSH HSE Award in Managing Risks and Risk Assessment at Work course, you consider enrolling on the NEBOSH General Certificate in Occupational Health and Safety.
The NEBOSH General Certificate builds upon the risk management foundations established by the NEBOSH HSE Award in Managing Risk course. It allows you or your staff to showcase and evolve the managerial mindset when approaching risk awareness and concludes with more concentrated training on risk assessments.
The NEBOSH HSE Award in Managing Risks and Risk Assessment is hugely beneficial to anyone looking to upskill themselves or their staff on risk management and reporting. It functions as a health and safety culture enhancer and establishes a progressive attitude in your business towards the importance of health and safety. At approximately six hours in length, the course promises to limit the disruption to your daily operations and businesses will begin to reap the rewards from day one.
Case Studies
Real Life Stories
Find out how learners look back on their training with Astutis. Our case studies give our learners, both individual and corporate, a platform to share their Astutis experience. Discover how training with Astutis has helped past learners and delegates make the world a safer place, one course at a time.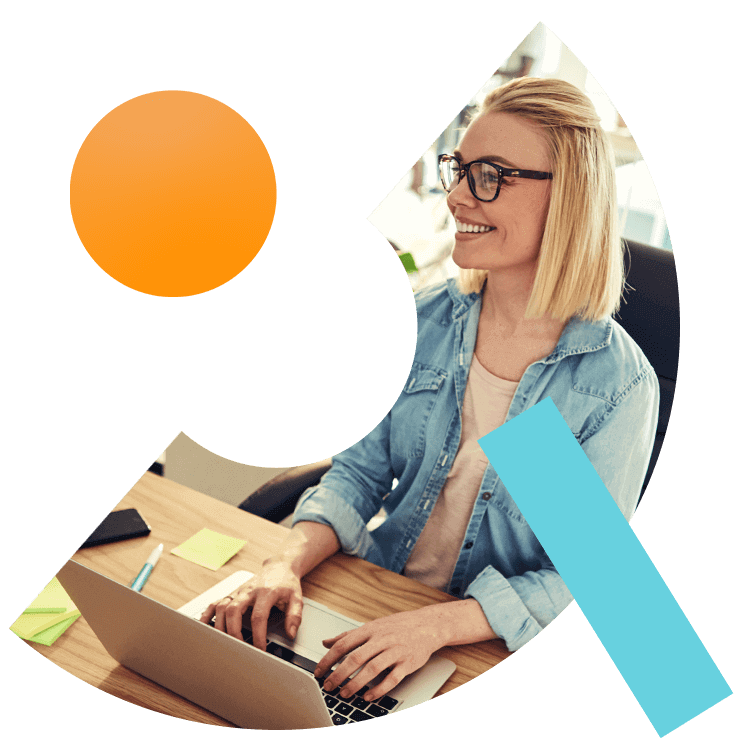 What People Say
Hear What Our Learners Have To Say
We're always there for our customers. 98% of our learners rated their overall experience as good or outstanding. We will always pride ourselves on our customer service. But don't take our word for it, here is what our customers have to say
"The "Managing Safely" course typically covers various topics such as risk assessment, hazard identification, accident investigation, legal responsibilities, and implementing control measures. It aims to enhance my understanding of health and safety management systems and empower me to create a safer working environment. By completing the course last week , I gained valuable insights into best practices for managing safety in the workplace, which can benefit both me and my organization."

14.09.2023

"Perfect training: The "Managing Safely" course with Astutis seems to have provided me with valuable knowledge and skills for improving health and safety management in the workplace."

14.09.2023

"Tutor new subject well and help in any way he could so we understand the different sections"

Tracey

17.08.2023

"Interesting and informative"

Tracey

17.08.2023

"There was no need to use the customer service as the course instructions were clear"

14.08.2023

"It was a good course, as I had not completed an exam for such a long time I found this challenging, it would have been helpful that there was more focus on how to structure the answers"

14.08.2023

"The course was good overall. Online classes can be difficult and I much prefer the classroom experience but due to circumstances and availability online was the option chosen. FSC1 was very good with lots of interaction. But no forward planning or discussion was given to FSC2. Because of a lot of experience in the fire industry and risk assessments I carried on without giving the question enough scrutiny which meant a refer and a costly resit. 5 minutes of discussion and forward planning for FSC2 would have avoided that. All that said I'm aware I took it too lightly."

Peter

10.08.2023

"A good online course, with good interaction. Be positive and be part of it. Some people sit quietly by that wouldn't happen in a classroom. Ask questions and understand, everything is there for you."

Peter

10.08.2023

"Great learning experience! Astutis was there every step of the way!"

Michelle

18.07.2023

"Actually purchased through my company - they selected a great partner"

Michelle

18.07.2023