Everyday Health and Safety Risks on the Airport Tarmac
July 2023
Have you ever wondered just how many airports there are in the world? There are 41,700 airports listed, with the United States hosting the most, with over 13,000 airports alone.
Without giving my age away too much, back in the day, I would enjoy having my passport stamped at international airports, providing a memento of my trip. My passport stamp was much more than a souvenir, of course, as it served to indicate the type of travel and the legality of my visit.
In recent years, I have spent many hours at airports in different capacities, both as an employee for an aircraft lighting manufacturing company and, in recent years, as a member of the Astutis Health Safety and Environmental training team. These days I swap out passport stamps for course delivery of best-in-class health and safety training, serving to indicate just how pivotal it is for Airport owners to create a safe place to work and visit for all.
Airports must ensure the health, safety, and well-being of everyone who works at or passes through their facility. This includes passengers, those who work in and around the airports, from police, fire and rescue service personnel to air traffic controllers, retail workers to ground handlers, and airport back-office staff to maintenance teams.
Airports present various health and safety risks due to their size, complexity, and the number of people passing through them. Without a doubt, Airports are fantastic at continuously improving how they keep passengers, staff and aircraft safe.
In this blog, I'll lift the lid on some everyday health and safety risks at airports for employees working on the tarmac, identified by customers, as well as The Civil Aviation Authority (CAA) and the Health and Safety Executive (HSE).
---
The top eight most prevalent risks:
1. Working at Height: There are many tasks carried out at height on Airport from loadings cargo and baggage, aircraft consumables to fuelling, maintenance and transfer of passengers with reduced mobility. There is also more traditional working a height tasks such as building maintenance and construction. Falls from height are the third highest cause of fatal injury in the UK comprising of 20% of fatalities. Counter-measure: Its important to ensure all tasks are fully risk assessed, with suitable barriers in place and used every time, and where practical fall-arrest or fall-prevention equipment used.
2. Moving vehicles: There are many moving vehicles on the tarmac, for example, emergency vehicles, cargo-handling vehicles, baggage trucks, fuel tankers, mobile aircraft steps and aircraft towing trucks. Though most vehicles will use dedicated airside roads, many will be 'free-ranging' meaning it is important to be aware of your surroundings with a strong ethos of hazard awareness. New vehicle fleets and many baggage tugs may be electrically powered, so they are more challenging to be detect in noisy environments. Counter-measure: To avoid being struck by a moving vehicle, be alert, look and listen, especially when stepping onto the tarmac from a building. High-visibility clothing is mandatory. Walk in safe walkways and crossings with clear lines of sight - be vigilant.
3. Moving aircraft: Aircraft cannot stop as quickly as road vehicles, even when they are taxiing or being towed. In addition, the pilot's view of the tarmac is also restricted. Engines can create strong forces to either suck in air or inf the form of jet-wash, there have been instances recently in the US of workers being ingested by engines with fatal consequences. Counter-measure: Never walk or drive in front of a moving aircraft, make sure you understand aircraft danger zones and that you understand apron markings and recognise manoeuvring signals..
4. Fire and Smoke Hazards: Airports handle large amounts of fuel and other flammable materials, making them high risk sites for fires. Large terminal buildings with high volumes of passengers can also lead to domestic fires as a result of faulty electrical equipment such as phones or e-cigarettes, and bin fires due to smoking. Counter-measure: Proper fire safety protocols and firefighting equipment are critical to minimise potential damage and harm alongside a strong focus on housekeeping.
5. Slip, Trip, and Fall Hazards: With thousands of people moving around the airport daily, there is an increased risk of slips, trips, and falls. Wet floors, uneven surfaces, and cluttered areas contribute to such accidents. Passengers travelling from global regions may have different risk perceptions, or not be accustomed to certain pieces of equipment such as escalators and moving walkways. Counter-measure: Undertake training to help employees understand how these hazards originate, each category is unique and will need difference control measures to prevent incidents and ensure tasks are completed safely.
6. Ramp Hazards: The term RAMP hazard is associated with a defined area of the airfield used for aircraft loading and unloading passengers, cargo, refuelling, servicing, line maintenance and parking. Some ramp hazards include adverse weather, staff fitness, staff fatigue, faded line markings, poor lighting and short-circuiting equipment. Counter-measure: Spread awareness about ramp safety by identifying the ramp hazards and the safety precautions needed to mitigate such hazards; training on identifying
Risk assessments should be refreshed often and a strong focus on equipment being undamaged and fit for use.
7. Baggage Handling Injuries: Workers involved in loading and unloading luggage are at risk of musculoskeletal injuries due to heavy lifting and repetitive motions and can be further impacted by confined cargo holds on smaller aircraft. Passengers may also be at risk when collecting their own baggage from moving carousels, due to the unusual movements and forces when lifting. Counter-measure: To maintain a long and safe career working as a baggage handler, employees should use manual handling aids wherever possible, correct use of belt loader at aircraft side and regular manual handling training with effective supervision to ensure best practices are being adhered to.
8. Stress and Mental Health: The fast-paced and often crowded environment of airports can lead to stress and anxiety for travellers and employees. The pressure to perform without incident and maintain safety schedules can lead to chronic stress and anxiety, this can be further exacerbated by fatigue during peak-times or due to poor resource planning. Counter-measure: When possible, ensure regular work patterns with suitable rest periods and an understanding of impact of over-time. Ensuring access to support resources to boost wellbeing and communication opportunities.
To mitigate these risks, airports implement comprehensive health and safety programs, conduct regular risk assessments, provide employee training, and adhere to strict regulations and standards set by aviation authorities and governing bodies.
The IOSH Managing Safely in Aviation is the flagship IOSH qualification in aviation. It offers vital insight into health and safety responsibilities and the accountability required to improve your career. The course instructs learners on how to assess and control hazards in the aviation sector. The course will also gift learners the understanding of how to protect the environment and push sustainable practice. Training employees with this unique, Aviation sector-specific, IOSH approved certificate assists employers in complying with CAP642 and UK HSE legislative requirements.
For the latest health, safety environmental industry trends, expert insights and exclusive offers be sure to sign up to the Astutis Newsletter!
Subscribe to our newsletter
Sign up for our newsletter.
Case Studies
Real Life Stories
Find out how learners look back on their training with Astutis. Our case studies give our learners, both individual and corporate, a platform to share their Astutis experience. Discover how training with Astutis has helped past learners and delegates make the world a safer place, one course at a time.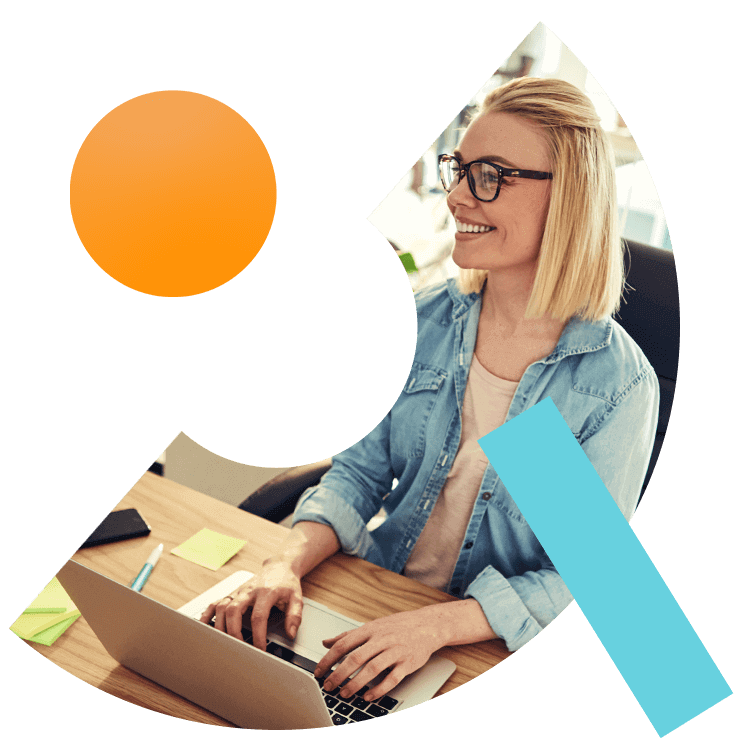 What People Say
Hear What Our Learners Have To Say
We're always there for our customers. 98% of our learners rated their overall experience as good or outstanding. We will always pride ourselves on our customer service. But don't take our word for it, here is what our customers have to say
"The "Managing Safely" course typically covers various topics such as risk assessment, hazard identification, accident investigation, legal responsibilities, and implementing control measures. It aims to enhance my understanding of health and safety management systems and empower me to create a safer working environment. By completing the course last week , I gained valuable insights into best practices for managing safety in the workplace, which can benefit both me and my organization."

14.09.2023

"Perfect training: The "Managing Safely" course with Astutis seems to have provided me with valuable knowledge and skills for improving health and safety management in the workplace."

14.09.2023

"Tutor new subject well and help in any way he could so we understand the different sections"

Tracey

17.08.2023

"Interesting and informative"

Tracey

17.08.2023

"There was no need to use the customer service as the course instructions were clear"

14.08.2023

"It was a good course, as I had not completed an exam for such a long time I found this challenging, it would have been helpful that there was more focus on how to structure the answers"

14.08.2023

"The course was good overall. Online classes can be difficult and I much prefer the classroom experience but due to circumstances and availability online was the option chosen. FSC1 was very good with lots of interaction. But no forward planning or discussion was given to FSC2. Because of a lot of experience in the fire industry and risk assessments I carried on without giving the question enough scrutiny which meant a refer and a costly resit. 5 minutes of discussion and forward planning for FSC2 would have avoided that. All that said I'm aware I took it too lightly."

Peter

10.08.2023

"A good online course, with good interaction. Be positive and be part of it. Some people sit quietly by that wouldn't happen in a classroom. Ask questions and understand, everything is there for you."

Peter

10.08.2023

"Great learning experience! Astutis was there every step of the way!"

Michelle

18.07.2023

"Actually purchased through my company - they selected a great partner"

Michelle

18.07.2023