How Your Organisation Can Achieve Net-Zero
Sustainability and Net-Zero expert, Enock Ebbah, takes us through how organisations can achieve Net-Zero status, beginning right now.
October 2023
Climate change is a defining crisis confronting humanity and the environment. It's occurring quickly, widespread, and intensifying with devastating consequences, highlighted in the Intergovernmental Panel on Climate Change (IPCC, 2021) sixth assessment report. The devasting effects of climate change emergency are being experienced in rising global temperatures, food and water insecurity, rising sea levels, burning forests, natural disasters, weather extremes, economic disruption, and ocean acidification.
There is an urgent need for society, including countries, companies and people, to significantly reduce their greenhouse gas emissions and limit global warming to 1.5℃ by the end of this century to combat the climate change impact. Thus, at the United Nations Climate Change Conference (COP 21) in Paris, France, on 12 December 2015, the Paris Agreement, which is a legally binding international treaty on climate change, was adopted by 196 parties. The Paris Agreement's overarching goal is to hold "the increase in the global average temperature to well below 2°C above pre-industrial levels" and pursue efforts "to limit the temperature increase to 1.5°C above pre-industrial levels."
Understanding Net-Zero
Achieving the goals of the Paris Agreement requires companies and countries to implement ambitious climate action, adaptation and mitigation. Thus, companies must accelerate climate action, including reducing greenhouse gas emissions to limit the global average temperature to 1.5℃ above pre-industrial levels.
NetZero is a metric widely accepted to measure the faster rate of decarbonisation needed in the economy's various sectors (e.g., industry, buildings, energy, transport). NetZero refers to a state in which the greenhouse gases going into the atmosphere are balanced by removals out of the atmosphere.
Companies in the UK and worldwide are increasingly setting ambitious decarbonisation targets and NetZero strategies aligned with commitments, driven by government policies, and influenced by stakeholders such as investors, employees, and customers. For example, The Sixth Carbon Budget that sets out the near and longer-term transition to UK NetZero recommends that the "UK reduces emissions by 2035 to 78% below 1990 levels to reach NetZero emissions by 2050." As a result, many UK businesses and organisations need to adapt their operations business models, upgrade resilience to climate change risks and manage the expectations of stakeholders such as investors, employees, and customers.
The Business Case For Net-Zero
With growing corporate interest in NetZero, targets help drive business climate action. Nonetheless, businesses need to develop and adopt NetZero targets that are science-based, robust and consistent with the goals of the Paris Agreement. Not all NetZero targets are science-based. For example, the MSCI NetZero Tracker report 2023 indicates that out of their listed companies, 48% had climate targets for 2023 and beyond, 32% had NetZero targets, and 18% of companies had set science-based targets. Companies are encouraged to set science-based targets such as by the Science-based Target Initiative (SBTi), which provides value to the company, including:
Business resilience and increased competitiveness – Robust, science-based NetZero targets allow businesses to align with the low-carbon economy and avoid risks of stranded assets.
Drive innovation and transform business operations - robust, science-based NetZero targets allow businesses to have long-term vision matching near-term and longer-term targets to 2050. This long-term vision drives innovation for new technologies and green financing options.
Strong brand – companies with robust, science-based NetZero targets have credible indications with stakeholders as industry leaders and have lower-risk options for long-term investment.
Influence and prepare for shifts in public policy – companies with robust, science-based NetZero targets are best placed to adapt effectively to changing government and regional policies and legislations. Industry leaders with science-based NetZero targets can better influence government strategies on climate action.
Access to green financing – banks and financial institutions continue increasing green financing solutions. Thus, companies with respectable science-based NetZero targets are best placed to benefit from green financing incentives such as preferential green interest rates.
Critical Steps for Organisations on the Path to Net-Zero
NetZero presents opportunities for companies to be competitive in transitioning to a low-carbon economy. Below is a summary of the fundamental steps companies take to reach NetZero.
A. Conduct a baseline emission assessment
As Peter Drucker once said, "You cannot manage what you can't measure." Therefore, the initial step in conducting the baseline carbon emissions is to collect carbon emissions data for the company operations, processes, and value chain emissions. Companies must use best practices, such as those published by the Greenhouse Gas Protocol, to sufficiently account for all relevant emissions. The greenhouse emissions are grouped under three main scopes: 1,2 and 3.
B. Developing a Net-Zero Strategy
Following the successful completion of calculating greenhouse gas emissions for company operations and processes and value chain, a comprehensive NetZero strategy for the business or organisation. A company's NetZero strategy will comprise near-term, typically between 5-15 years from the baseline emission year and a longer-term up to 2050. A NetZero plan sets out the company proposal for decarbonising all potential emissions of the business, ending their contribution to climate change. For example, a company may reduce absolute scope 1, 2 and 3 GHG emissions by 56% in 2030 from a 2022 base year.
C. Detail the comprehensive decarbonisation plan
The success of any strategy lies in the details, and a NetZero strategy is no exception. As a result, the decarbonisation program provides enough details about how the NetZero strategy will be implemented. A comprehensive decarbonisation plan details the financial costs and benefits of pursuing decarbonisation in each target scope. For example, a decarbonisation plan for a company will describe the costs of sourcing renewable electricity year on year and any payback or annual savings. Also, a decarbonisation plan could detail the cost of switching from alternative suppliers or engaging with the value chain to meet the NetZero strategy.
D. Implementing robust monitoring and reporting mechanisms
Effective monitoring of the decarbonisation plan and the NetZero strategy is essential to accommodate changes in the market, adapt to new or upcoming regulations, improve data quality, and reduce any other political uncertainties and climate risks. Companies have obligations to provide accurate sustainability and NetZero information to various stakeholders. Companies will choose the reporting frameworks and standards that suit their industry or organisation.
E. Engaging with stakeholders and fostering a culture of sustainability
Companies must embed their NetZero strategy and goals with their broader sustainability objectives and identify how they fit the business strategy. Effective alignment ensures essential collaboration between various business internal departments and avoids real or perceived clash of priorities.
Overcoming Challenges and Obstacles
You would have heard much about the challenges of achieving NetZero by 2050. Here are the suggested solutions to some of the critical challenges facing organisations.
A. Financial constraints and investment requirements
Business transition to NetZero will undoubtedly have cost implications. For example, a 2022 McKinsey study suggests that about $9.2 trillion per year of global spending on physical assets would be needed between 2021 and 2050, which is $25 trillion more than current policy scenarios. Unsurprisingly, business leaders see the significant upfront investment as a barrier to their transition to NetZero.
Businesses must conduct an in-depth decarbonisation plan that assigns financial value to every NetZero strategy to contribute to overcoming this challenge. Additionally, companies must quantify the various risks to the organisation due to climate change and not meeting the NetZero ambitions. This risk quantification could be the financial cost to deal with the climate change impacts, e.g., flooding, or the cost of inaction or the cost due to fines from greenwashing or reputational damage to the brand, disruption due to falling behind competitors in innovation, or inability to capture growth opportunities that will avail itself from the extra trillions of year-on-year investments.
B. Regulatory uncertainties
Businesses face ever-increasing legislation, regulations, and government policies, making it challenging to keep up with them. Additionally, there are instances of some governments changing the planned implementation periods of key NetZero policies, adding to the level of regulatory uncertainties.
To overcome this challenge, businesses must stay informed by subscribing to regulatory updates, outlining specific actions and timelines for meeting regulatory requirements, and conducting impact assessments for new and upcoming regulations on their company operations and value chain.
C. Resistance to change with organisations
To achieve NetZero milestones, businesses must overcome resistance to the new changes to business operations, products, services, processes, and dealing with the value chain. Typical change management issues with implementing general sustainability in business, and precisely NetZero strategy, include inadequate support and ambition from the CEO or directors, setting unrealistic targets and various departments working in silos.
Thus, companies must have top leadership's support, engagement and commitment, sending stakeholders a good message about the company's priorities. Companies must set robust science-based targets, such as by the SBTi, and address employee concerns by providing training, continuous feedback and effective communication of the reasons and benefits of implementing NetZero.
D. Decarbonising the value chain
Carbon Trust reports, "Up to 90% of an organisation's environmental impact lies in the value chain - either upstream (supply chain) or downstream, e.g., product use phase." Thus, companies must find effective ways to influence, engage, or support the supply or value chain to reduce their carbon footprint and indirectly reduce their carbon impact. Whatever strategy companies use to engage their value chain will come at a cost, e.g., training. Nonetheless, companies must focus on the long-term benefits of reducing the potential disruption to the business.
E. Greenwashing risks
Consumers increasingly demand products and services with good environmental credentials, and the pressure from various stakeholders to achieve sustainability and NetZero is increasing. As a result, many companies are being fined for making NetZero claims that are misleading and linked to greenwashing. For example, under the EU's Green Claims Directive, Good Corporation reports that "companies guilty of greenwashing could face fines of up to 4% of global turnover, confiscating breach-related proceeds and a 12-month ban from public procurement processes".
Companies must minimise their risks of being fined for greenwashing by setting robust, validated, science-based NetZero targets, such as by the SBTi. Additionally, companies must communicate about their NetZero plans in unambiguous language.
F. Inconsistent reporting standards
Companies are grappling with finding the most relevant sustainability and ESG reporting frameworks and standards against ever-changing and complex sustainability regulations. Thus, companies seek consistent reporting frameworks and standards to disclose meaningful reporting about their NetZero plans to stakeholders, such as customers, investors, employees, and investors.
Business leaders must conduct a materiality assessment to identify which reporting frameworks, and standards are relevant to their business to prioritise reporting areas. Business leaders must engage with stakeholders, including regulators, customers, investors, employees, and investors, to gather reporting expectations and commit to continuous improvement.
Success Stories and Best Practices
The SBTi lists case study companies that have successfully established NetZero targets near-term and longer-term targets up to 2050. These case studies highlight various examples of aspects of the NetZero strategy and decarbonisation plan being implemented worldwide.
Conclusions
In conclusion, companies must play a pivotal role in setting robust science-based NetZero targets to contribute to helping countries and society reduce their greenhouse gas emissions and limit global warming to 1.5℃ by the end of this century. Managers, leaders and directors must develop comprehensive NetZero strategies and use best practices to execute various decarbonisation plans.
We strongly advise to better understand the business case and impact of Net-Zero that organisations look towards environmental training. No matter the requirements and goals of the organisation, specific training can help you get there. We recommend organisations interested in achieving Net-Zero, take a long look at the IEMA Pathways to Net Zero course.
The IEMA Pathways to Net Zero course offers a practical guide to organisations who want to achieve Net-Zero. The course takes learners through the theory and the practical side of integrating a Net-Zero strategy into an organisation and how to communicate the changes and processes to the entire workforce. More importantly, though, the course instructs learners on how to make a positive difference in their organisation from day one.
The IEMA Pathways to Net Zero is what I would personally recommend, however, there are other environmental courses that may be more applicable to you or your organisation.
Case Studies
Real Life Stories
Find out how learners look back on their training with Astutis. Our case studies give our learners, both individual and corporate, a platform to share their Astutis experience. Discover how training with Astutis has helped past learners and delegates make the world a safer place, one course at a time.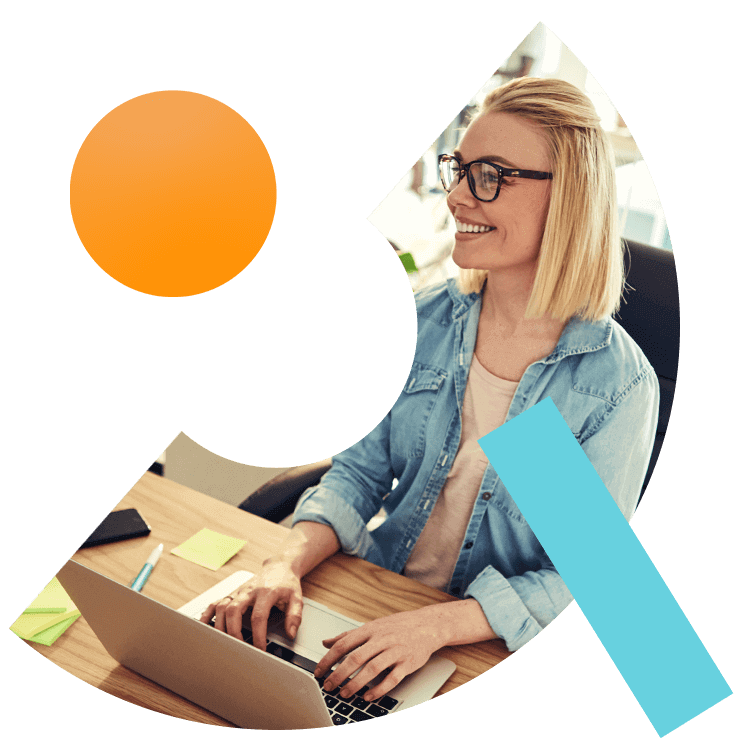 What People Say
Hear What Our Learners Have To Say
We're always there for our customers. 98% of our learners rated their overall experience as good or outstanding. We will always pride ourselves on our customer service. But don't take our word for it, here is what our customers have to say
"The training was engaging and lots of helpful information on the exam and risk assessment, with additional webinars close to the exam date. Great learning methods and good notes and references to use for future reference"

Martin

05.12.2023

"As described above the material is very useful and the team approachable and professional"

Martin

05.12.2023

"Very informative course, perfectly timed with a knowledgeable host."

Christian

29.11.2023

"Please see previous comment."

Christian

29.11.2023

"It was a really great learning experience, very professional staff, training resources, webinars. The overall experience was really great and smooth!"

Muhamed

14.11.2023

"The overall learning experience was great, professional and smooth to me!"

Muhamed

14.11.2023

"great course, great tutor, explained things well"

01.11.2023

"very informative and gave me the knowledge i needed to pass my exams"

01.11.2023

"Excellent course, packed with information and engaging content. I recommend to anyone considering their IEMA qualification!"

24.10.2023

"Excellent course, packed with information and engaging content. I recommend to anyone considering their IEMA qualification!"

24.10.2023