Astutis Announce Updated Online NEBOSH Diploma
August 2021
We are delighted to announce the pre-sale of our updated Online NEBOSH Diploma for Occupational Health and Safety Management Professionals.
*All our Online and Virtual courses have a 20% discount until 30th August. Use the code 'SUMMER20' Push your future further now!*
The course has been updated with our new award-winning LMS engineered to prioritise the learner experience like never before.
This is why we have minimalised information overload. We are infusing knowledge with a vast library of multi-media content, including a wealth of video content.
Our live, tutor-led webinars recap the more challenging topics of the course and cover the different parts of the assessment. Our tutors are IOSH Chartered Members, and they will be on hand to answer any of your questions and teach you how to tackle your assessments.
But that isn't all; we are delighted to introduce innovative new features that redefine the boundaries of online training.

What's new in the 2021 Online course?
Astutis TrackSmart
One of the most significant anxiety inducers is the training timeframes. It can be straightforward to quickly lose track of revision timetables and assessment dates, so easy that it can sometimes be potentially overwhelming.
Keeping on top of learning is essential if any learner looks to pass any qualification. This is why we have introduced Astutis TrackSmart, a fresh new gadget helping learners always know their academic timelines.
Learners will have constant access to their time trackers and exam date trackers, so they will always be on top of the learning deadlines. These tools enable learners to remain informed continually throughout their studies.
Learning Checks
Ensuring all learning is consolidated before moving onto study a new section is vitally important. Transitioning to a new topic prematurely can cause information overload, leading to minimal understanding.
We have done extensive research on how to improve and get right, and that's why we are delighted to announce Learning Checks. Before moving on to a new topic, learners must pass several questions covered in the current topic.
These questions are engineered to test learner knowledge. Learners will need to ensure they pay complete attention to their studies to pass the Learning Checks. One of the most valuable benefits of the Learning Checks section is that it acts as an end of the topic exam, helping to reinforce the knowledge in a challenging yet beneficial way. The results of the Learning Checks will in no way impact the results of the course. They are solely designed to ensure learners can, with confidence, move forward in their studies knowing they have remembered what's important.
Astutis Missions
The Online format enables learning developers and course designers to take advantage of the technology at their disposal. Combine this with the constant drive to provide immersive training that helps cement learner understanding - we have an incredible formula for training.
Astutis Missions are a pro-active form of learning. Infusing real-life scenarios with immersive gamification techniques, Astutis Missions will make training fun whilst embedding essential knowledge within the learner.
Learners will be given a real-life situation and be tasked with either finishing or sorting it. These activities are vitally important as they train learners and provide eye-opening experiences for those looking to climb the job ladder.
Discovery Learning
Research is a massively underrated skill in any walk of life. Being confident of finding the right solution for a problem, for example, is pivotal to success.
That's why we are delighted to introduce the Discovery Learning aspect to our Online course. During different stages of the study, learners will be asked to research several topics independently. Learners will be pointed in the right direction with information on useful websites and areas to look at.
It will help learners establish the skills required to investigate important philosophies related to their study, immersing themselves along the way.
Discovery Learning also helps provide a solid foundation for learners when they eventually sit their assessments, requiring a fair amount of independent research.
The Astutis Online NEBOSH Diploma course still heralds our renowned features like our challenging mock exams/assignments, designed to push and prepare learners for the final stretch of their course. The course also features our informative webinars with accredited IOSH Chartered tutors, acting as the ultimate platform to clear any uncertainties. Learners will also have exam webinars acting as a final revision tool. Exclusive forums will help build communities on every topic in the course; learners can assist each other and achieve life-changing goals together!

If you have specific questions regarding the qualification check out our podcast, 'The Health and Safety Digest' which currently focuses on frequently asked questions about the NEBOSH Diploma.



The Online NEBOSH Diploma for Occupational Health and Safety Management Professionals begins on 30 September 2021. Enrol now!
*A special 20% discount on all Online and Virtual courses remains until 30 August 2021. Use the code SUMMER20.*
Related News @Model.Properties.HeaderType>
Buzzing for Change: Celebrating World Bee Day 2023

Nature is a beast that cannot be tamed. But, right now, it needs our help. Years of abuse at the hands of humanity have left bees at the brink of potential extinction. Discover how we can turn this around this World Bee Day. Read more here.

Introducing the NEBOSH Level 6 Diploma: May 2023 Specification

NEBOSH have released the May 2023 specification for their flagship health, safety and environmental training course, the NEBOSH Level 6 Diploma for Occupational Health and Safety Management Professionals. Read more about it here.

Remembering the Fallen: International Worker's Memorial Day Shines Light on Workplace Safety

Understand more about the importance of International Worker's Memorial Day and how organisational health and safety plays a pivotal role in amplyfing its impact. Read more here.

Astutis To Attend SHW Live 2023

We are, delighted to be attending this year's Farnborough SHW Live event and to, once again, sponsor the Keynote Theatre. Read more here!

Astutis Launch Quarterly Newsletter

We are delighted to be launching our inaugural newsletter packed with industry-leading insights and expert advice, Read more here!

International Women's Day 2023 | Achieving Gender Equity

Discover the thoughts and feelings of inspirational women inside the Astutis family on International Women's Day 2023 and the topics surrounding the day. Read more here.
Case Studies
Real Life Stories
Find out how learners look back on their training with Astutis. Our case studies give our learners, both individual and corporate, a platform to share their Astutis experience. Discover how training with Astutis has helped past learners and delegates make the world a safer place, one course at a time.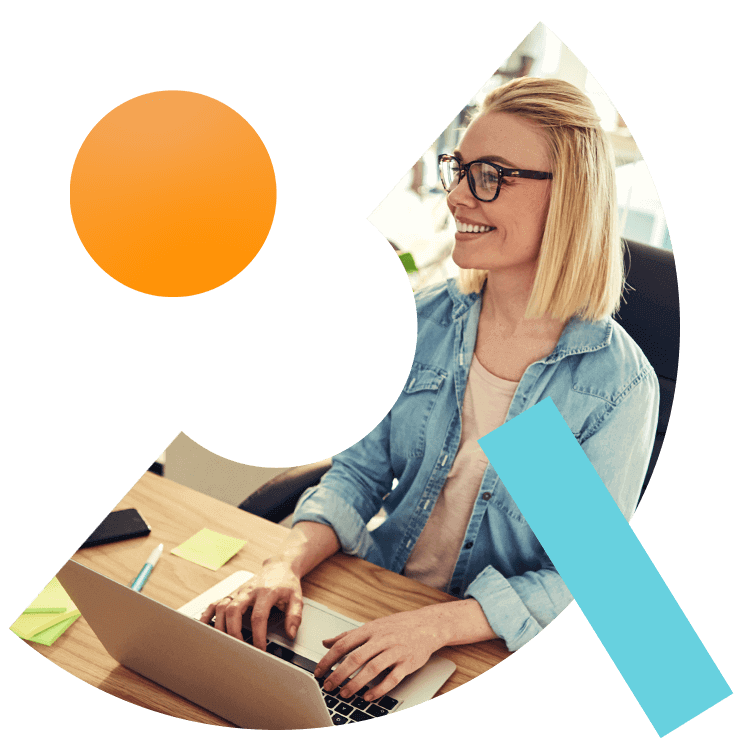 What People Say
Hear What Our Learners Have To Say
We're always there for our customers. 98% of our learners rated their overall experience as good or outstanding. We will always pride ourselves on our customer service. But don't take our word for it, here is what our customers have to say
"I have felt so supported through our my NEBOSH journey. Nothing was too much trouble for them. It was such a positive uplifting experience that come exam day I didn't feel nervous at all"

Lindsay

24.05.2023

"Really great information that I could constantly access to relearn or check things"

Lindsay

24.05.2023

"Good level of detail on all areas covered"

15.05.2023

"A good level of content. practise questions were very useful"

15.05.2023

"The course was great, very through and professionally taught. The facilitator Huw did a brilliant job of teaching each subject/element in context through great examples and stories."

03.05.2023

"The content was interesting, relevant and up to date. The teacher was fun, engaging and did a great job of giving real life examples and stories that helped put it all into context."

03.05.2023

"I liked the course. I thought the practice exam could have been better with only 18 questions for a practice exam when the real exam is 30. Also the marking references didn't match your handbook, possibly due to it being an IEMA practice exam,"

Andrew

03.05.2023

"Good course. Some cheeky questions in the exam which have no real connection to environment and were more like HR questions around ethics and diversity"

Andrew

03.05.2023

"Good communication with info sent in a timely manner"

13.04.2023

"An interesting course with good and relevant content"

13.04.2023