NEBOSH Exams
If you're embarking on a NEBOSH course, naturally you want to know what is involved in the assessments. What are the exams like? Read our blog to find out more.
September 2019
If you're embarking on a NEBOSH course, naturally you want to know what is involved in the assessments. What are the exams like? Are there practical assignments or multiple-choice tests? This post will outline what you can typically expect from a NEBOSH exam, how and where you take them and the process for getting the results and a certificate.
What NEBOSH exams are there?
Every NEBOSH course has a number of exams as the main criteria of assessment to decide if you have passed or failed. The number of exams and assignments vary dependent on which exam you take:
NEBOSH Course
Name of each Unit Exam
Duration of each exam/ practical assignment
NEBOSH Health and Safety at Work
HSW1 HSW2
1 hour
NEBOSH General Certificate in Occupational Health & Safety (2018 spec)
NG1/IG1; NG2/IG2
4-5 hours
& 3 hours
NEBOSH Diploma in Occupational Health & Safety
A, B, C, DNI
3 hours
NEBOSH Fire Safety and Risk Management
NGC1; FC1; FC2
2 hours
NEBOSH Certificate in Construction Health & Safety
NGC1; NCC1; NCC2
2 hours
NEBOSH Technical Certificate Oil and Gas in Operational Safety
IOG1
2 hours
Most NEBOSH exams are written and timed exams, held in a NEBOSH registered exam centre, under exam conditions. They are then sent to NEBOSH examiners to be marked. However, the NEBOSH General Certificate (NGC) has recently been updated to an online open book assessment. This should take between 4-5 hours to complete and students will be given a 24 hour window in which to do this.

Astutis has created an array of blogs and guides, designed to support our learners' success on their training journey. You can access them here.
What are NEBOSH practical assignments
Some NEBOSH courses also include a practical assessment. For example, the NEBOSH General Certificate in Occupational Health & Safety has a practical application – known as the IG2/NG2. It is assessed by approximately three-hour practical Risk Assessment carried out in the learner's workplace. This broken down into 4 stages.
How difficult are the NEBOSH exams?
This will depend on the NEBOSH course you are taking. Naturally the more advanced level of course, for example the NEBOSH Diploma, the more demanding the exam questions will be; previous experience of health and safety is strongly recommended as an entry requirement to taking the NEBOSH Diploma, which is aimed at professionals looking to become practitioners. For clarification read our post on NEBOSH Course Entry Requirements.
The NEBOSH Certificate level qualifications offer a foundation in health and safety and no prior knowledge is required except a good command of the English language. Check this post for more on NEBOSH course requirements. Provided your provider offers you good course resources, support and guides you to prepare well for the exams, passing is within everyone's reach. It's essential you have plenty of timed NEBOSH exam question practice as you study each element of the course, read NEBOSH examiner reports on the NEBOSH website and plan your revision and study techniques for the exams.
Putting it into context, over 200,000 people all at different points in their career have achieved the NGC since 1989! Don't panic about preparing and taking exams; read our guide on Studying a NEBOSH Course.
When and where do I take my NEBOSH exams?
Contact your NEBOSH course provider who will have exam dates and venues for your course. You must register the exam via your course provider at least 8 weeks before the exam(s) date(s). NEBOSH runs the NEBOSH Certificates' i.e. NGC, NCC, NFC, NIOG exams 4 times a year, March, June, September and December on fixed dates, as public exams. However, your course provider may offer 'on demand' exams on other dates. Check with your course provider.
The NEBOSH Diploma only has public exams twice a year in July and January. There are no 'on demand' exams for the NEBOSH Diploma offered by any course providers in addition to the NEBOSH public exam dates.

Your course provider will be able to provide a list of venues for the NEBOSH exams you are taking. Make sure you know exactly where the venue is and arrive in plenty of time for your exam. If you arrive late for your exam, the time lost will not be added to the duration of the exam. The start time of an exam cannot be delayed for people who arrive late.
NEBOSH Exam Dates
NEBOSH exams are held at different times throughout the year depending on which NEBOSH course you are taking.
The date you take your exam will be dependent on the location and venue you would like to take the exam and which NEBOSH course you are taking.
On average, NEBOSH exams are held around once per quarter for each course so there are plenty of opportunities to take your exam as long as you register at least seven weeks before your exam date.
What marks do I need to pass a NEBOSH exam?
For all the NEBOSH Certificate(s), candidates will need to pass all three units within a five-year period to pass the qualification. The five-year period starts from the date you receive your results of the first successful unit.
If you passed a unit over 5-years ago, it will not be counted towards the overall qualification. You will have to retake these units in order to pass the full qualification.
The pass mark for the NEBOSH General Certificate is 45% for the written question paper NG1/IG1 and the Risk Assessment practical IG2/NG2 . The Practical is not graded (pass, merit, distinction) so if you are successful it will show a 'Pass' only. The grading of the NEBOSH Certificate is based on the NG1/IG1 paper.
NEBOSH pass rates
When you have achieved a pass in the unit of the NEBOSH course for example in the NEBOSH Certificate units NGC1, GC2 and GC3, the marks are added together and a final grade is awarded. The grades of the NEBOSH qualifications varies. The NEBOSH Certificate grading is:
Pass: 45-64 marks
Credit: 65-74 marks
Distinction: 75 marks or more
When do I get my results and certificate?
You will receive your exam results via email (sent to the email address used on the NEBOSH exam registration form) within 10 weeks of taking the exams. NEBOSH will not give exam results over the phone. You'll receive your NEBOSH certificate 20 working days after getting your exam results.
Reasonable adjustments and special consideration
If you have any access arrangements, reasonable adjustments or need special consideration to be taken when taking NEBOSH exams, NEBOSH has a policy to ensure all candidates are given access to fair and equal assessment. Contact your course provider to discuss your needs and they will complete the application to NEBOSH on your behalf.
There are many important points, to consider when taking a NEBOSH exam. If you have any further questions on preparing for your NEBOSH exams from the practical aspects through to revising effectively, contact us directly.
Working Outside the UK?
If you work outside the UK find out more about the NEBOSH International General Certificate.
Related Blogs @Model.Properties.HeaderType>
Entering Environmental Sustainability with The Transport Industry

In our blog, we look into our partnership with the transport industry over the years and analyse the positive effect Health, Safety and Environmental training had on improving their environmental compliance and responsibility.

Raising Awareness for Mental Health This World Well Being Week 2022

Astutis joins World Well Being Week 2022 and aims to raise awareness on the importance of well-being, introducing ways to tend to your wellbeing and enhance your mental health.

The Roadmap to Environmental Compliance: How to Build your Environment Improvement Plan

Become accustomed with the latest environmental regulations and legislation and discover how your business can become environmentally responsible with an Environment Improvement Plan. Read more here.

National Clean Air Day: Discover How To Reduce Your Air Pollution Output

Help celebrate National Clean Air Day 2022 by reducing your air pollution output. Read this Astutis guide to find out more!

Men's Health Week 2022: How to Help any Man Struggling in Your Life Today!

There has never been a more important time to destigmatize men's mental health. Find out how you can help the men in your life today in our special blog in support of Men's Health Week 2022.

How to Forge a Career in Sustainability

Are you interested in the sustainability sector? Do you have environmental accreditation or certification but are unsure of how to utilise them? This blog covers everything you will need to know about the emerging sustainability sector.
Case Studies
Real Life Stories
Find out how learners look back on their training with Astutis. Our case studies give our learners, both individual and corporate, a platform to share their Astutis experience. Discover how training with Astutis has helped past learners and delegates make the world a safer place, one course at a time.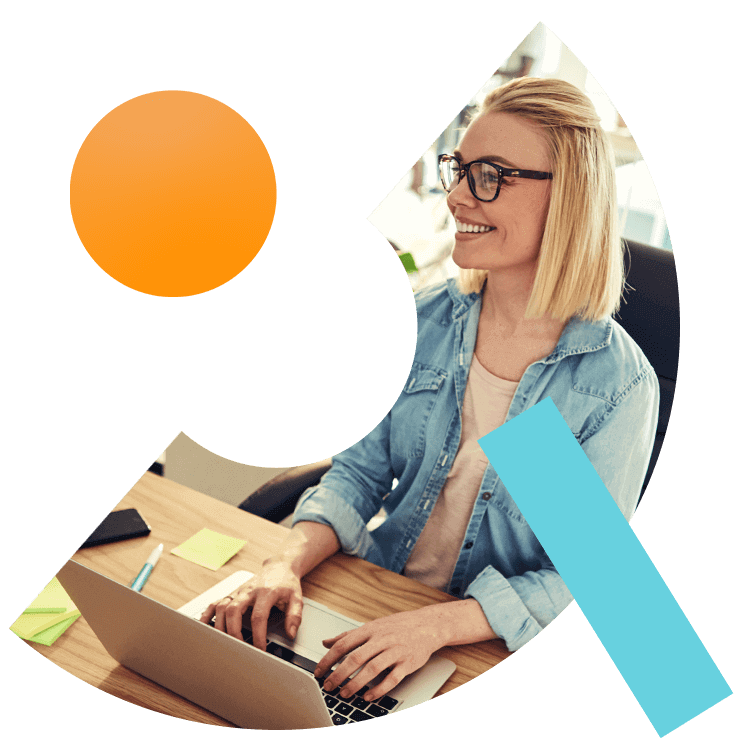 What People Say
Hear What Our Learners Have To Say
We're always there for our customers. 98% of our learners rated their overall experience as good or outstanding. We will always pride ourselves on our customer service. But don't take our word for it, here is what our customers have to say
"professional, Excellent Content of the course, best customer care"

30.06.2022

"excellent Content & referances"

30.06.2022

"Very good and informative"

27.06.2022

"course well managed and engaging"

27.06.2022

"They resolved the problem I had with playing the video quickly."

27.06.2022

"I did this course as a refresher to existing qualifications (that were over 30yrs old). It was interesting with a variety of activities."

27.06.2022

"Well presented, easy to unstand online training course, great study materials. Reasonble prices."

21.06.2022

".great useful well presented course"

21.06.2022

"The course was designed and put together very well . It was easy to follow. This was my first experience with on-line learning and I'm looking forward to completing more courses with astutis."

Stuart

21.06.2022

"Interesting and informative"

Stuart

21.06.2022