NEBOSH Exams
If you're embarking on a NEBOSH course, naturally you want to know what is involved in the assessments. What are the exams like? Read our blog to find out more.
September 2019
This blog was updated in August 2022 to reflect the changes of NEBOSH course assessments and syllabus.
If you're embarking on a NEBOSH course, naturally you want to know what is involved in the assessments. What are the exams like? Are there practical assignments or multiple-choice tests? This post will outline what you can typically expect from a NEBOSH exam or assessment, how and where you take them and the process for getting the results and a certificate.
What NEBOSH exams/assessments are there?
Every NEBOSH course has a number of exams/assessments as the main criteria of assessing if you have passed or failed. The number of exams and assignments vary dependent on which exam you take. Here is a snap shot of the most popular:
NEBOSH Course
Name of each Unit Exam
Duration of each exam/ practical assignment
NEBOSH Health and Safety at Work Award
HSA1
3 hour
NEBOSH General Certificate in Occupational Health & Safety (2018 spec)
NG1/IG1; NG2/IG2
4-5 hours
& 3 hours
NEBOSH Diploma for Occupational Health & Safety Management Professionals
ND1/ID1, ND2/ID2,ND3/ID3
Unit 1: 6 weeks (30 working days)
Unit 2: 4 weeks (20 working days)
Unit 3: 4 weeks (20 working days)

NEBOSH Certificate in Fire
FSC1 and FSC2
8 hours, plus practical
NEBOSH Health and Safety Management for Construction (UK)
NC1
8 hours
NEBOSH IIRSM Certificate in Managing Risk
MAR1
1 hours
Most NEBOSH exams are OPEN-BOOK exams or assessments and are hosted on a NEBOSH portal. They are then sent to NEBOSH examiners to be marked. Astutis has created an array of blogs and guides, designed to support our learners' success on their training journey. You can access them here.
What are NEBOSH practical assignments
Some NEBOSH courses also include a practical assessment. For example, the NEBOSH General Certificate in Occupational Health & Safety has a practical application – known as the IG2/NG2. It is assessed by approximately three-hour practical Risk Assessment carried out in the learner's workplace. This broken down into 4 stages.
How difficult are the NEBOSH exams?
This will depend on the NEBOSH course you are taking. Naturally the more advanced level of course, for example the NEBOSH Diploma, the more demanding the exam questions will be; previous experience of health and safety is strongly recommended as an entry requirement to taking the NEBOSH Diploma, which is aimed at professionals looking to become practitioners. For clarification read our post on NEBOSH Course Entry Requirements.
The NEBOSH Certificate level qualifications offer a foundation in health and safety and no prior knowledge is required except a good command of the English language. Check this post for more on NEBOSH course requirements. Provided your provider offers you good course resources, support and guides you to prepare well for the exams, passing is within everyone's reach. It's essential you have plenty of timed NEBOSH exam question practice as you study each element of the course, read NEBOSH examiner reports on the NEBOSH website and plan your revision and study techniques for the exams.
Putting it into context, over 200,000 people all at different points in their career have achieved the NG since 1989! Don't panic about preparing and taking exams; read our guide on Studying a NEBOSH Course.
When and where do I take my NEBOSH exams?
Contact your NEBOSH course provider who will have exam dates for your course. You must register the exam via your course provider at least 8 weeks before the exam(s) date(s). NEBOSH Certificate exams take place typically every month. However, your course provider may offer 'on demand' exams on other dates. Check with your course provider.
The NEBOSH Diploma assessments are open twice a year for each unit.
NEBOSH Exam Dates
NEBOSH open-book exam/assessments that are open-book usually open at 11:00GMT on the day of release..
What marks do I need to pass a NEBOSH exam?
For all the NEBOSH Certificate(s), candidates will need to pass all three units within a five-year period to pass the qualification. The five-year period starts from the date you receive your results of the first successful unit.
If you passed a unit over 5-years ago, it will not be counted towards the overall qualification. You will have to retake these units in order to pass the full qualification.
The pass mark for the NEBOSH General Certificate is 45% for the written question paper NG1/IG1 and the Risk Assessment practical IG2/NG2 . The Practical is not graded (pass, merit, distinction) so if you are successful it will show a 'Pass' only. The grading of the NEBOSH Certificate is based on the NG1/IG1 paper.
When do I get my results and certificate?
You will receive your exam results via email (sent to the email address used on the NEBOSH exam registration form) within 10 weeks of taking the exams. NEBOSH will not give exam results over the phone. You'll receive your NEBOSH certificate 20 working days after getting your exam results.
Reasonable adjustments and special consideration
If you have any access arrangements, reasonable adjustments or need special consideration to be taken when taking NEBOSH exams, NEBOSH has a policy to ensure all candidates are given access to fair and equal assessment. Contact your course provider to discuss your needs and they will complete the application to NEBOSH on your behalf.
There are many important points, to consider when taking a NEBOSH exam. If you have any further questions on preparing for your NEBOSH exams from the practical aspects through to revising effectively, contact us directly.
Working Outside the UK?
If you work outside the UK find out more about the NEBOSH International General Certificate.
Related Blogs @Model.Properties.HeaderType>
IEMA Foundation Certificate in Environmental Management: Learner Diaries #1

Astutis' Content Writer passed the IEMA Foundation Certificate first time with 77%. Discover how Toby did it. In this, the first of three blogs, that focuses on the first three elements of course. Read more here.

Do Businesses of Today Fail Employee Well-Being?

Well-being is a topic on the corporate agenda. We investigate whether businesses are doing enough to accomodate their workforces with initiatives designed to promote well-being. Read more here.

NCRQ Diploma Accreditation Validity

It has become known that as of 21 October 2022, the NCRQ (National Compliance and Risk Qualifications) level 6 Diploma is no longer accredited by AIM qualifications. The Astutis Team reflects on the update.

How To Practice Effective Risk Management

Risk Management is usually the first paramount step in developing a successful Health and Safety system. Find out how to maximise the potential of your business by limiting risk and maximising productivity. Read more here.

Reporting from SHW Live 2022

Astutis were incredibly proud to partner with SHW Live 2022 to help industry thought leaders from around the world deliver thought-provoking speeches during the special event. Discover what some had to say here.

Astutis' Six-Step Approach to Successful Incident Investigations

Risk assessments and incident investigations are the most efficient way to analyse risk. Astutis' blog explores the six-step approach to investigating workplace incidents, helping organisations and individuals to effectively minimise risk in the workplace.
Case Studies
Real Life Stories
Find out how learners look back on their training with Astutis. Our case studies give our learners, both individual and corporate, a platform to share their Astutis experience. Discover how training with Astutis has helped past learners and delegates make the world a safer place, one course at a time.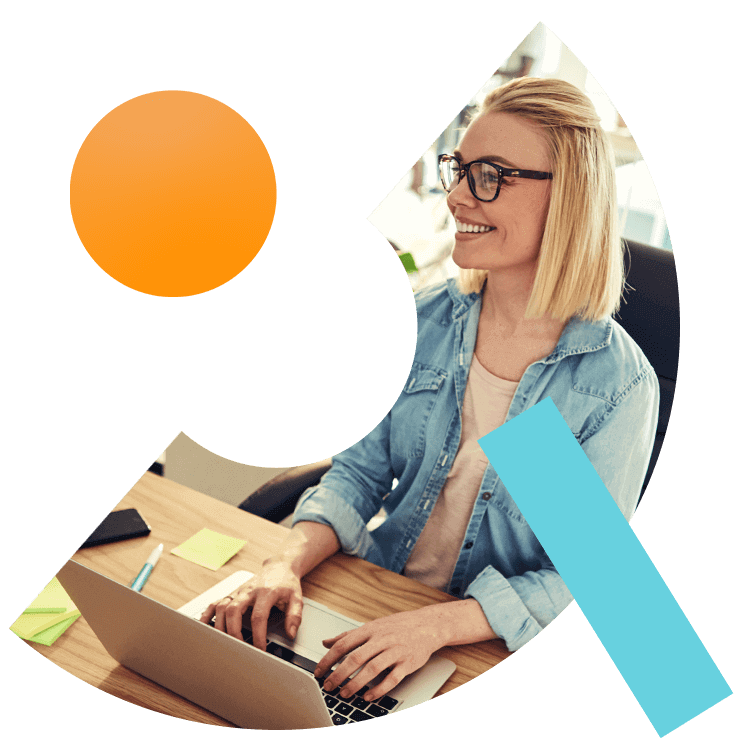 What People Say
Hear What Our Learners Have To Say
We're always there for our customers. 98% of our learners rated their overall experience as good or outstanding. We will always pride ourselves on our customer service. But don't take our word for it, here is what our customers have to say
"Excellent course material and a great support structure."

Lionel

15.11.2022

"Excellent course material and a great support structure."

Lionel

15.11.2022

"I found Astutis to be a well organised company. Good for advice and speedy responses to queries."

Stephen

15.11.2022

"Thorough and up-to-date learning resources."

Stephen

15.11.2022

"Great content with helpful tutors"

09.11.2022

"Easy to navigate content,"

09.11.2022

"Nice interface. Easy to work through course online and on printout although they weren't always completely aligned. Kept me going"

Richard

24.10.2022

"Easy to follow, kept me motivated."

Richard

24.10.2022

"Second course I have completed with Astutis, and again cannot fault them in anyway. Brilliant course, easy to understand."

Andrew

11.09.2022

"Easy to understand, engaging and interesting. Well put together."

Andrew

11.09.2022